Opening Ceremony: What really matters is infrastructure and capacity
InnoTrans 2018 was summarised by EU Transport Commissioner, Violeta Bulc, as a vision into the future of rail, but also as an opportunity to analyse what we are doing in the industry today.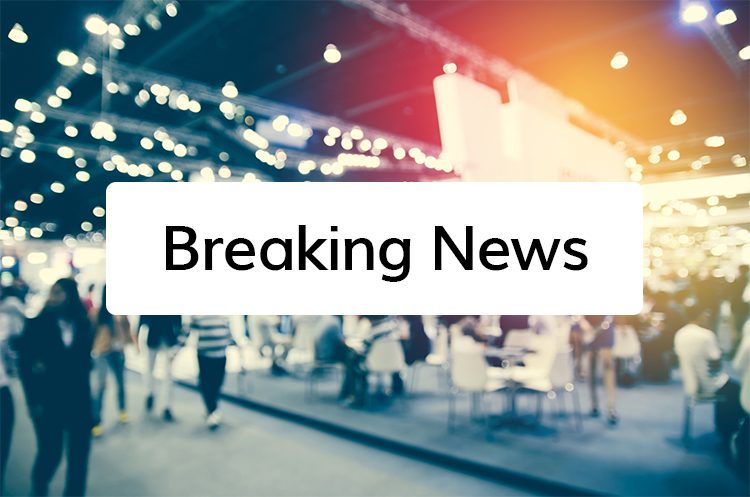 With electric lights and invigorating music, InnoTrans 2018 was officially opened, beginning with a ceremony addressing rail's potential, its challenges, and its role in the future of mobility.
Dr Christian Göke, Host, CEO and Head of Messe Berlin, proudly detailed the success of this year's trade fair, which has received – for the first time – over 3,000 exhibitors.
Alongside this, the number of "firsts" has reached a new high, with 146 solutions being presented for the first time. Consequently, Christian labelled InnoTrans as the "point of combination in the development of this sector".
Housing numerous technological innovations, it is clear to the visiting stakeholders, exhibitors and citizens that rail technology has sustainable answers. But, as the Opening Ceremony highlighted, it is what we do with them in the future that needs to be determined.
EU Transport Commissioner, Violeta Bulc, spoke in the ceremony and was clear in her belief that railways have an important role to play in the future of mobility. Green and clean solutions have the potential to improve society. Therefore, the transport sector holds the "responsibility to lead the evolution".
When analysing a recent European passenger survey, Violeta had the pleasure of detailing many improvements in comparison to the results collected five years ago. Investigating the transport modes by which Europeans travel, it was found that 80 per cent catch a train every year, 13 per cent every week and five per cent every day.
Looking at the broader train journey, 75 per cent of passengers agreed the process of buying a ticket was easier and 67 per cent were satisfied with the service they received. Of course, improvements still to be made were highlighted, which included the handling of complaints, of which only 38 per cent of passengers were satisfied with. Violeta made clear to the ceremony attendees that there was "still a lot of work ahead of us".
ERTMS was focused upon during the opening speeches, with Luxembourg, Switzerland, Belgium and Italy mentioned in regard to their successful and impressive work with the technology. A full-scale European deployment of the technology has been given the ambitious deadline of 2024.
Cooperation, multimodality and infrastructure were declared key for the railway sector, and with a clear message to end, Violeta stated: "The future of mobility is clean, silent, efficient, and above all, customer orientated."
Following on from Violeta, Federal Minister of Transport and Digital Infrastructure, Andreas Scheuer, addressed the audience, welcoming all to Berlin – "the top-ranking country in innovation".
He described rail as a "mode that has priority" but one which is "complex and inevitably expensive", touching on how only in times of negativity were the media interested in rail. Andreas was honest in the fact that it is not always possible to organise rail journeys seamlessly – due to necessary maintenance, weather interferences and thefts – but reminded all that rail is a state-of-the-art mode of transport, and one that has more to offer in comparison to its challenges.
Capacity and competitiveness were two elements that Andreas wants increased. The 'master plan' he spoke of confirmed that out of €270 billion, 40 per cent has been allocated to the rail sector, meaning Germany has the opportunity to invest into continental transport.
A further €600 million has been allocated for the implementation of ETCS; reducing intervals and therefore growing capacity without the need for new track.
Of course, increases in capacity, frequency of trains and the amount of freight transportation will lead to increases in noise, but authorities are aware of this and there are many research projects currently investigating new methods to improve noise pollution deriving from trains.
Andreas is hopeful that with the research programmes and ongoing developments in the rail sector, 2030 will see rail producing much lower levels of emissions, with the potential operation of zero-emission rail in Germany.
Finishing his presentation, Andreas said we: "Need to get the message out that rail is becoming more attractive", and his aim is to continue developing this.
The ceremony ended with a panel discussion between Jürgen Fenske, President, Association of German Transport Companies (VDV), Dr. Richard Lutz, CEO, Deutsche Bahn AG and Andreas Scheuer, Federal Minister of Transport and Digital Infrastructure, following which Henri Poupart-Lafarge, Chairman of the Board of Directors and CEO, Alstom, Laurent Troger, President, Bombardier Transportation and Michael Peter, CEO, Siemens Mobility GmbH also took a turn to analyse the rail sector.
One decision that was unanimous with all: Innovation, multimodality and sustainability are key to rail's successful future in mobility.