Porterbrook and University of Birmingham to develop HydroFlex – the UK's first hydrogen train
Porterbrook has entered into an MoU with the University of Birmingham's Birmingham Centre for Railway Research and Education to create HydroFlex.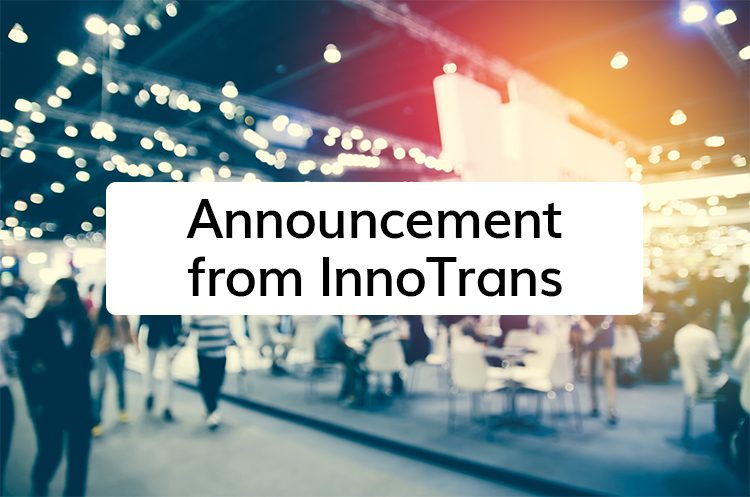 An MoU signed at Innotrans will see Porterbrook provide a 'Class 319' electric unit to BCRRE for conversion by their technical and research experts into a hydrogen powered train.
This will allow both organisations to demonstrate how this fuel-of-the-future might be deployed across the UK's rail network.
Development work has recently commenced and HydroFlex will undertake testing and demonstration runs in summer 2019.
The HydroFlex will retain the ability to operate across existing electric routes (on either 3rd rail or 25kV overhead power) and with the addition of a hydrogen fuel-cell it will be capable of operating in self-powered mode, without the need for a diesel engine.
Mary Grant, Porterbrook CEO, said: "I am delighted that BCRRE have chosen to work with Porterbrook on this exciting fuel-cell project. The HydroFlex will not only showcase rail innovation, it will also demonstrate how the private sector railway can effectively partner with educational bodies to jointly deliver real benefits to passengers, train operators and the communities our railways serve."
HydroFlex is Porterbrook and BCRRE's innovative response, bringing together industry and academia in partnership to deliver the UK's first-in-class, clean energy, passenger train.
The Secretary of State for Transport, The Rt Hon Chris Grayling MP, joined representatives from Porterbrook and BCRRE for the signing. Discussions were then held on the potential for hydrogen technology to decarbonise the railway, as well as the world-leading rail R&D and innovation expertise to be found across the UK rail supply industry and through the UK Rail Research and Innovation Network.
Dr Stuart Hillmansen, Senior Lecturer in Railway Systems at BCRRE, said: "We are very pleased to be working with Porterbrook on this hugely exciting project. Hydrogen powered trains offer a cleaner alternative to current diesel trains and this project demonstrates the opportunities and value of innovation in the rail industry."
Chris Grayling said: "This exciting relationship between Porterbrook and the University of Birmingham is a great example of how forward-thinking businesses and our world class universities can work together to deliver innovation that matters. I look forward to seeing the HydroFlex train coming to the UK railway in the very near future."