Network Rail's heat-seeking helicopter helps to combat train delays
As part of an ongoing drive to improve train performance, Network Rail's high-tech thermal imaging helicopter recently flew over Surrey to spot and stop potential railway infrastructure faults.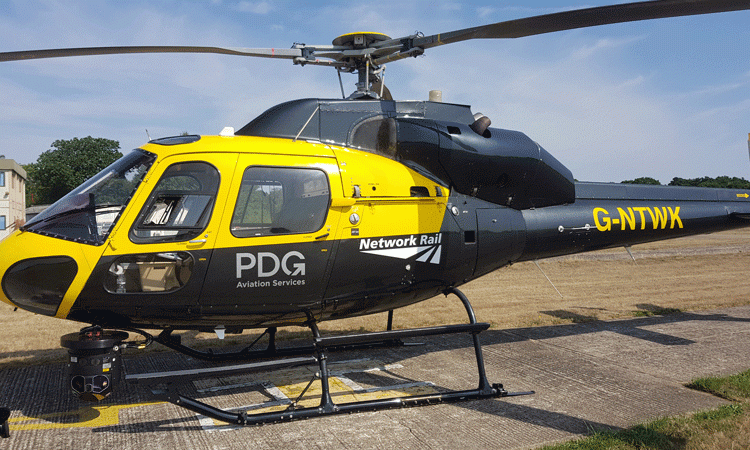 The aircraft allows engineers to monitor large areas of railway in a single flight, identifying 'hotspots' which usually mean a piece of equipment is about to fail.
The helicopter can survey the route from London's Waterloo station, to Weymouth station in Dorset, in just three hours, including taking time to hover over areas of concern and capture high-definition images.
The helicopter has completed 18 missions across the south western network in the last three months, during which it has helped spot 48 faults which may otherwise have gone unnoticed and caused serious delays for passengers.
Becky Lumlock, Route Managing Director for Network Rail, said: "Using the helicopter allows us to predict and prevent infrastructure faults before they turn into delays and disruption for passengers. This is one of the many tools we are using to help improve train performance for our passengers as part of our Railway Upgrade Plan."
Becky continued: "We will be investing more than £2 billion over the next five years to run the south western rail route, helping us to provide better, more reliable journeys for people."
The helicopter has covered 1,681 nautical miles over these missions, travelling at a top speed of 60 knots at a height of 1,000 feet. It is scheduled to survey the network roughly every four weeks.
Watch a Network Rail video below of the helicopter carrying out its detection work:
Related organisations
Related regions