Station staff trained in conflict resolution to improve customer experience
Virgin Trains is the first train operator to adopt this kind of training approach, and it is hoped passenger experience during football season will benefit greatly from it.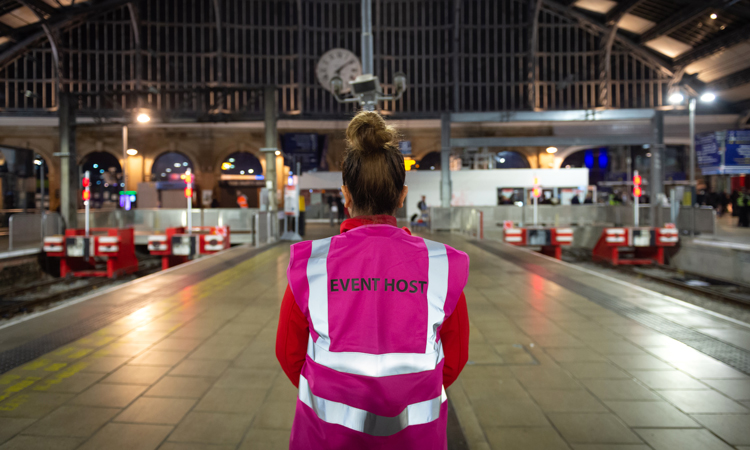 Virgin Trains has decided to deploy staff with specialist training – including conflict resolution techniques – to improve the travelling experience of football supporters and all customers across its network on busy match days.
New event hosts are assisting the tens of thousands of supporters and other customers travelling on the West Coast network up and down the country on weekends through the football season. They will concentrate on busy periods before kick-off but also focus on supporters travelling home post match.
The hosts will work with frontline colleagues to engage with football supporters and provide additional assistance to all Virgin Trains customers passing through stations or travelling during football weekends.
All hosts have received further training in customer service and conflict resolution by leading expert in the field, Louisa Weinstein, of the Conflict Resolution Centre and the author of 'The 7 Principles of Conflict Resolution'.
Louisa said: "Conflict arises when we think we might not get what we want or need. It is understandable therefore that it arises on busy match days where tensions and spirits are high. Key to the resolution of any conflict is a high standard of communication and negotiation skills. We concentrated on these aspects with Virgin Trains, who adopted a creative approach to this issue where the focus was on understanding the customer as opposed to judging their behaviours."
Approaches include maintaining eye contact, coaching in non-verbal listening (not interrupting and being fully engaged) and how to avoid being judgemental in situations that could escalate. Staff were also advised on how best to demonstrate empathy during potentially challenging interactions. 
Once trained, the hosts are then assessed while working in their role at the stations.
The aim is to make sure all customers enjoy their journey, but if a situation escalates or behaviour becomes aggressive, the event hosts will take a zero tolerance policy and alert the British Transport Police immediately. 
New measures introduced include the creation of dedicated carriages for supporters, delivering bespoke catering packages and keeping carriages and stations free from clutter. The largest trains are prioritised for matches to meet demand.
In addition, any customer booking online who is not travelling to a match will be alerted via a pop-up message that these services are likely to be busy because of the football.
Gary Steele, Event Coordination Manager at Virgin Trains, said: "Stations and services can get extremely busy with many football supporters using our network to get to and from fixtures. Providing a better environment and engaging with them and other customers on busy days will help remove any points of potential conflict, and offer everyone a better customer experience and a smooth, safe and enjoyable journey."