'Guaranteed French Origin' status for Francilien and OMNEO/Regio 2N trains
The Pro France association has awarded Bombardier Transportation the 'Guaranteed French Origin' label for its Francilien and BOMBARDIER OMNEO/Regio 2N trains, both of which are designed and produced at Bombardier's Crespin site in Hauts-de-France.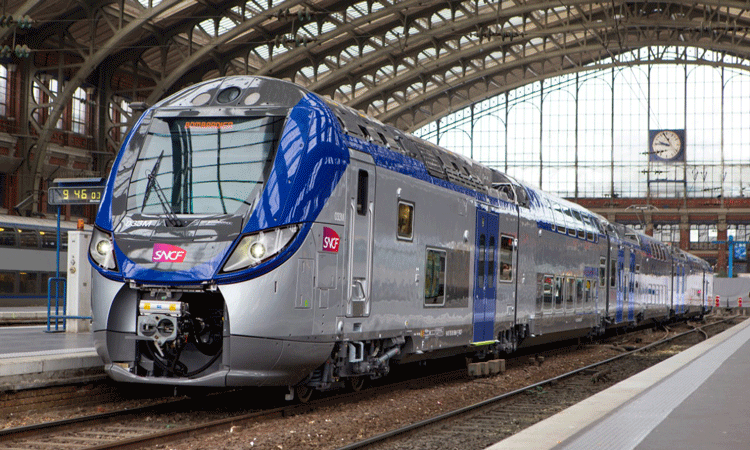 The Bombardier Regio 2N train has received the 'Origin France Guaranteed' certification, confirming its French origin through an independent audit. Credit: Bombardier
The 'Guaranteed French Origin' certification is the only certification which vouches for the French origin of a product based on an independent audit that ensures adherence to stringent standards.
An audit conducted by certifying body Bureau Veritas confirmed that the production of the Francilien and the OMNEO/Regio 2N trains complied with the required criteria to carry the 'Guaranteed French Origin' label. Both series of trains take their essential characteristics from France and more than 50 per cent of their unit cost price comes from France.
Both train series have been designed and are produced at Bombardier's Crespin site which employs approximately 2,000 people, including around 500 engineers and managers. The Crespin team collaborates closely with local suppliers, 75 per cent of which are France-based, many having established themselves in the dedicated industrial activity area situated next to the site.
The Francilien is an ultra-modern train widely acclaimed by Ile-de-France passengers for its comfort as well as its unique and colourful interior design. The train contributes to the line's high punctuality, thanks to onboard predictive technologies. Since 2006, Île-de-France Mobilités has ordered 360 Francilien trains through SNCF.
The OMNEO double-deck platform comes in an intercity version, called the OMNEOPremium, which can operate at 200km/h as well as the Regio 2N version, designed for regional and greater metropolitan services. Since 2010, the Regions have ordered 401 trainsets through SNCF: 91 OMNEO Premium and 310 Regio 2N.
"This is the first time a 'Guaranteed French Origin' label has been granted to the rail industry," said Laurent Bouyer, President of Bombardier Transportation France. "This is a recognition of the know-how of our Crespin site employees and our commitment towards our clients, passengers, and the French rail industry sector. Since Bombardier's establishment in Crespin (North) 30 years ago, we have shown our dedication to France, in terms of rail innovation, economic returns and local employment."
Related topics
Related organisations
Related regions