Heathrow Express rated as best UK rail operator by passengers
The Heathrow Express service received the best-in-UK rating for overall satisfaction, punctuality/reliability and speed.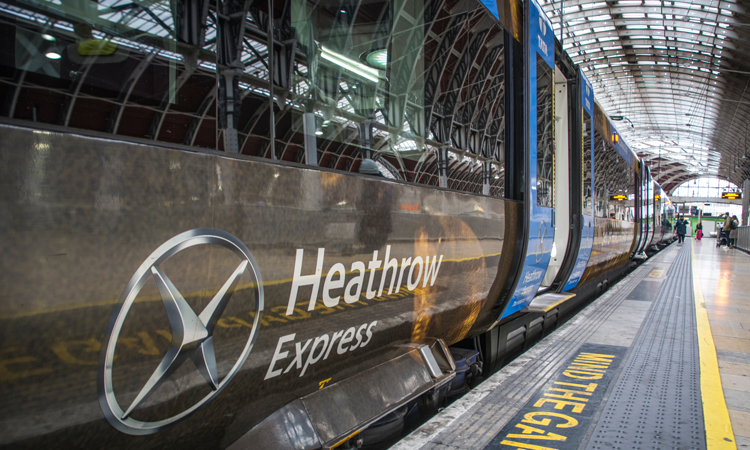 Heathrow Express has been named top of the passenger satisfaction tables for the second time in a row after passengers scored the service 96 per cent for Overall Satisfaction in the Autumn 2018 National Rail Passenger Survey (NRPS).
The latest survey results represent a five per cent increase for Heathrow Express compared to Autumn 2017, placing the airport express service 18 per cent above the London and South East average Overall Satisfaction score of 78 per cent.
The service, which carries 17,000 people a day with a journey time of 15 minutes between London Paddington and Heathrow Central, received a UK leading 98 per cent for speed and 96 per cent for punctuality/reliability.
Heathrow Express Director, Les Freer, said: "Speed matters to Heathrow Express customers and a UK-leading overall satisfaction score of 96 per cent shows we're delivering on our promise of a fast, frequent and comfortable airport express service."
Customers also scored Heathrow Express Wi-Fi as the most reliable at 74 per cent compared to a low national average of 33 per cent.
Value for money was up five per cent after the dedicated airport service chose not to increase prices in 2017 or 2018; continuing to offer advance fares from £5.50 each way at weekends as well as the permanent offer of Kids Go Free for children aged 15 and under.
Once onboard the modern fleet of fully-electric and air-conditioned trains, customers can enjoy complimentary 4G Wi-Fi, at seat power, dedicated luggage space and good accessibility.