UK rail passenger satisfaction receives lowest rating in a decade
In a recent survey, overall satisfaction with rail services was at 79 per cent, the lowest level since 2008, with 21 per cent of passengers not satisfied.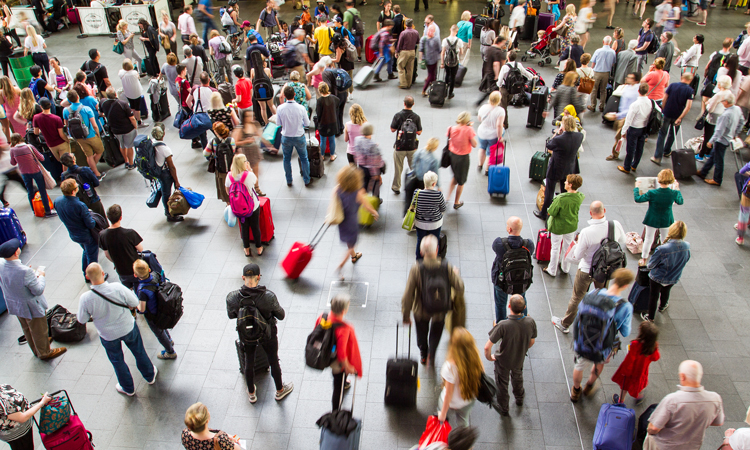 Transport Focus's latest National Rail Passenger Survey, which questions more than 25,000 passengers, has revealed that passenger satisfaction regarding UK rail services has fallen to a 10-year low.
With worsening punctuality, the timetable chaos in the summer of 2018, and lamentable strikes, passengers are less happy than at any time since 2008, said Transport Focus.
Anthony Smith, Chief Executive of Transport Focus, said: "The government and the industry must continue to focus on performance. In the long term the government's Rail Review must bring about fundamental change. Passenger irritation at poor performance erodes their most basic trust in the industry. Passenger frustration at continual fare increases saps confidence in the system to reform itself. Passenger anger during the summer timetable crisis was palpable.
"A better value for money and a more reliable railway must arrive soon for passengers."
When comparing the percentage of journeys that passengers rated as satisfactory overall with the same measure in autumn 2017, two out of 25 train companies have significantly improved – Heathrow Express and Chiltern Railways. Over the same period seven operators have significantly declined – Great Northern, Northern, TransPennine Express, Greater Anglia, Thameslink, ScotRail and London North Eastern Railway.
There is a gap of 27 percentage points in overall satisfaction between the train companies with the highest and lowest rating.
Nationally the percentage of journeys rated as satisfactory overall for punctuality/reliability was 71 per cent, a figure significantly down compared to 74 per cent in Autumn 2017 and substantially lower than the 81 per cent recorded in autumn 2008.
The proportion of journeys rated by passengers as satisfactory in terms of value for money scored nationally at 46 per cent, a figure that is the same to autumn 2008.
Passenger satisfaction regarding how train operators dealt with delays scored 37 per cent in the latest survey but ranged between 29 per cent (Southern and Thameslink) and 77 per cent (Grand Central).
In London and the South East 78 per cent of passenger journeys were rated as very or fairly satisfactory (a significant fall from 80 per cent the previous year, and 82 per cent in autumn 2008).
Overall satisfaction also fell for regional operators to 79 per cent in the latest survey. The biggest declines were in terms of usefulness of information about delays (down 13 per cent) and how well train operators dealt with delays (down 11 per cent). It is notable that overall satisfaction for regional operators stood at 86 per cent in autumn 2008.
Commenting on the results of the National Rail Passenger Survey Autumn 2018, Jacqueline Starr, Managing Director of Customer Experience at the Rail Delivery Group, said: "Punctuality is the bedrock of satisfaction for our customers and at the moment, in too many places, we are not getting it right. Working together, we are investing billions of pounds in a long-term plan to rebuild key parts of the network to improve punctuality while putting thousands of new and refurbished carriages on track to make journeys more comfortable.
"In parallel we are pushing for a more fundamental reform to fix the railway for the future, including developing proposals for regulatory change to make the fares system easier, and engaging fully with the government's independent review of how the whole railway is bolted together."