2018 was a record year for RegioJet, with nearly 10 million passengers carried
Further refurbishments, with an investment of over €40 million, will occur over the next three years as RegioJet continues to enhance its offering.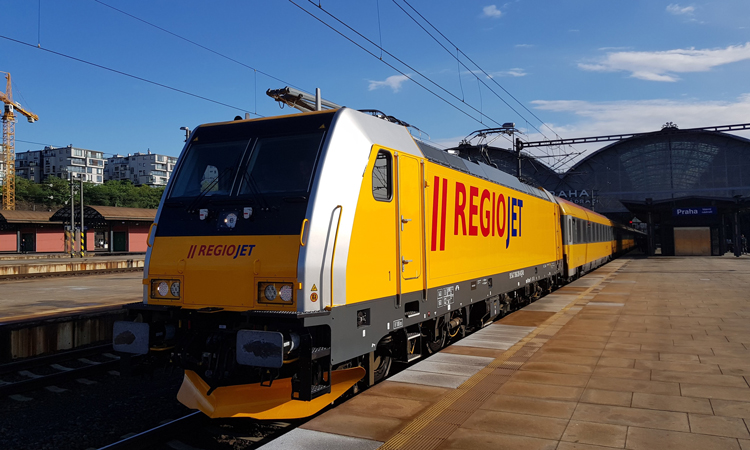 RegioJet, headquartered in the Czech Republic, has reported that in 2018, RegioJet trains carried 9.7 million passengers on all its routes – a year-on-year increase of 29 per cent compared to 2017.
Alongside this, RegioJet reported successful economic results for 2018. According to preliminary non-audited results, 2018's profit before tax is expected to reach almost €4 million. This is a record result showing the high profitability of investments in the railway sector.
Radim Jančura, Owner of RegioJet, said: "Rail transport is a highly promising field of our business. Our trains are profitable on all the lines – including the newly established open access services on the Prague – Brno – Vienna route. We launched these services in December 2017, and after only one year the economy is profitable. Thanks to fair prices and better services, we managed to attract hundreds of thousands of new passengers to trains connecting Prague, Brno and Vienna."
RegioJet long-distance open-access inter-city trains carried approximately 5.9 million passengers in 2018 – operating on routes Prague – Ostrava, Prague – Košice – Humenné (Slovakia) and Prague – Brno – Bratislava / Vienna. In comparison to 2017, this is approximately 1.2 million passengers more.
In 2018, RegioJet also launched new vehicles representing the investment value of hundreds of millions of CZK. These included four multi-system Bombardier TRAXX locomotives and new Astra cars with individual screens in passenger seats.
The acquisition and deployment of new vehicles will continue in 2019 as RegioJet plans to deploy more new multi-system locomotives and more Astra coaches.