SJ sees record levels of passenger traffic in 2018
In comparison to 2017, Sweden's national passenger operator saw a great increase in the number of passenger journeys in 2018.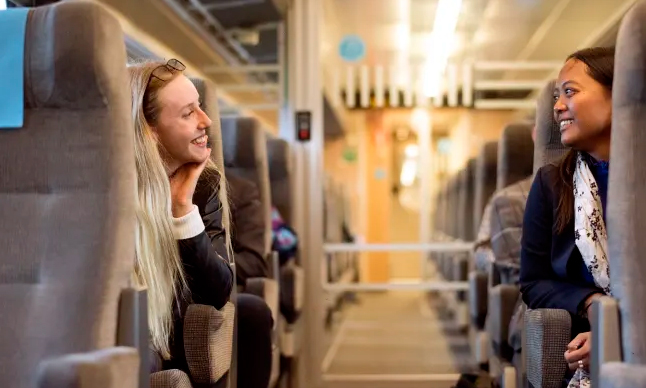 During 2018, SJ completed 31.8 million journeys – an increase of 1.5 million compared to 2017 and a new record for the company.
Train traffic returned to normal levels after a period of major infrastructure disruptions, and SJ's operating profit for the full year reached SEK 468 million (approximately $US 38.3 million), with net sales landing at SEK 7.8 billion (approximately $US 841.7 million).
"When we returned to a normal traffic situation, travel increased directly. We released tickets early, which meant more travellers were able to access their desired journeys. Good quality preparations leading up to the Christmas and New Year holidays resulted in smooth operations. We doubled some departures before Christmas and on the Friday before Christmas, nearly 200,000 people travelled with us," said SJ's CEO, Crister Fritzson.
A strong improvement in punctuality in the fourth quarter contributed to a total punctuality for the year of 86 per cent.
"Getting to grips with punctuality is what we all have in mind at SJ. During the last quarter of the year we achieved a better punctuality. Delays that we ourselves have been responsible for have in recent years decreased to just under 10 per cent. We have changed processes throughout our operations and recently improved our vehicle maintenance. After the summer of 2019, our first fully upgraded X 2000 trains will be put into service, which will bring additional effects," commented Crister.
Related topics
Related regions
Related people