Britain's rail franchising system no longer delivers clear benefits, says Rail Review Chair
Keith Williams, the independent Chair of the first 'root and branch' Rail Review to be supported by UK government, has stated in an Address that Britain's rail franchising system cannot continue in the way it is now.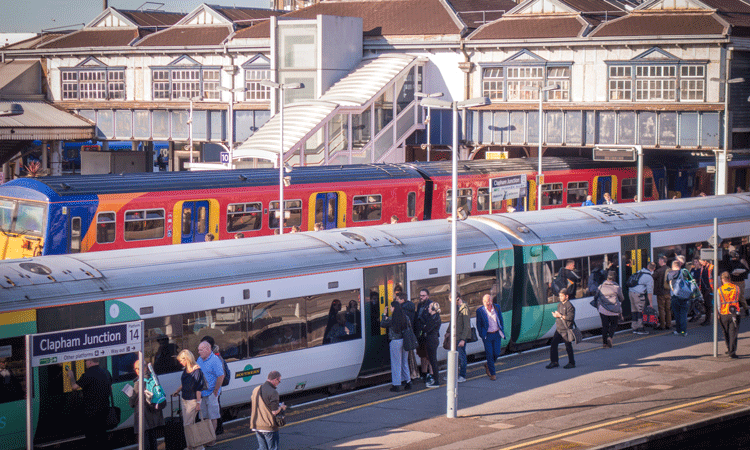 Presenting at London's annual George Bradshaw Address on 26 February 2019, Keith Williams said: "Put bluntly, franchising cannot continue the way it is today. It is no longer delivering clear benefits for either taxpayers and farepayers."
The former British Airways Chief Executive and Deputy Chairman of the John Lewis Partnership was appointed by the government in 2018 to lead a 'root and branch' review of the rail network to look at the structure of the whole rail industry, including increasing integration between track and train, regional partnerships and improving value for money for passengers and taxpayers.
He said: "I have heard a great deal about the franchising model….driving growth in passengers and benefits to services. But with this growth the needs of passengers have changed whilst many of the basic elements of our rail system have not kept pace. I believe that for the railway to be successful it needs to put passengers at its heart."
He continued: "We need to recognise that there is unlikely to be a 'one size fits all' solution which will work for every part of the country and all types of passenger."
A 13-year low for punctuality
The timetable fiasco to the UK's network in 2018 together with failed franchises and major delays caused by strikes highlighted the struggles of the rail network's operations. Furthermore, train punctuality across Britain dropped to a 13-year low in 2018.
Keith said: "I see our role not just to tackle those recent problems that passengers have experienced but also to tackle the more fundamental underlying causes of those problems."
Commenting on the Address, Anthony Smith, Chief Executive of the independent watchdog Transport Focus, said: "At the halfway point of his root and branch review Keith Williams is right to acknowledge that the rail industry has lost sight of its passengers and must put their needs and experience at the heart of what it delivers. The focus on improving the passenger experience, improved access to compensation and driving better value for money outcomes from the substantial passenger and taxpayer investment is a step in the right direction."
Anthony continued: "Having consulted Transport Focus promptly, he also knows that our research shows that passengers want to know someone is in overall charge of the railway and answers for the quality of services. Passengers will judge the success of the Rail Review on how far it meets their priorities for improvement: More punctual and reliable services, more chance of getting a seat or standing in comfort and better value for money."
Paul Plummer, Chief Executive of the Rail Delivery Group (RDG), said: "As we've long argued, maintaining the status quo on the railway is not an option. This review is absolutely critical to delivering the lasting change that customers, communities and the whole country expects. This is why we are meeting groups around the country, and working together as an industry, to develop our proposals for big lasting change to feed into the review."
It is expected that the UK government is to publish a white paper on the Review's recommendations, with the implementation of reforms planned to start from 2020.