West Midlands Rail Executive appoints new Executive Director
Malcolm Holmes has been appointed Executive Director at West Midlands Rail Executive (WMRE) following the success of the interim period.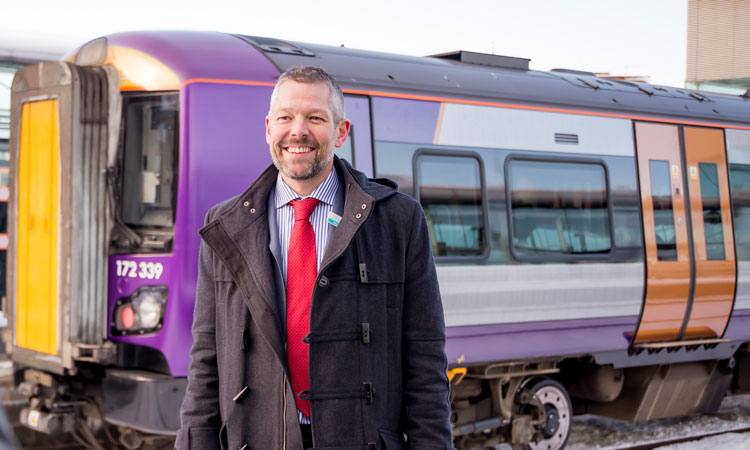 Reporting into both WMRE and Transport for West Midlands (TfWM), Malcolm's permanent appointment comes after filling the interim role for the past few years.
Under his interim leadership the WMRE has overseen a series of major projects including the publication of the 30-year Rail Investment Strategy for the region and played a key role in the award of the West Midlands Rail franchise.
Malcolm will continue to lead a strong co-located team whom are working collaboratively with local authority and industry partners to deliver a rail renaissance across the West Midlands. 
With key projects such as University and Perry Barr Stations, Snow Hill 3rd Access, new stations on the Camp Hill Line and in Willenhall and Darlaston, WMRE is, in collaboration with rail industry partners, delivering huge transformation across the region's network.
Malcolm has led WMRE to make significant strides in the role of regional government in enhancing the rail network for passengers and freight with a focus firmly on improving services and building capacity.
Malcolm brings over 25-years' experience of delivery in the rail sector, with the last six years in Transport for West Midlands and its predecessor Centro.
Laura Shoaf, Managing Director Transport for West Midlands, said: "I am delighted that Malcolm has been appointed to the role of West Midlands Rail Executive Director of Rail with his excellent track record in delivering. His knowledge and experience of the rail industry both regionally and internationally is a huge asset for us and I look forward to our continued and future work that will bring immense benefits to the people of this area."
Malcolm Holmes, said: "I am delighted to have the opportunity to continue the great delivery in rail, changing the lives of people in the West Midlands and forging collaborative and successful relationships with our stakeholders and communities. It a great time to be involved in rail in the West Midlands as we are seeing an unprecedented level of investment in new lines, rolling stock and services that will make a real difference for commuters."