Celebrating three of the rail industry's leading women in Wales
This year, International Women's Day campaign theme is #BalanceforBetter and focuses on how we can help forge a more gender-balanced world.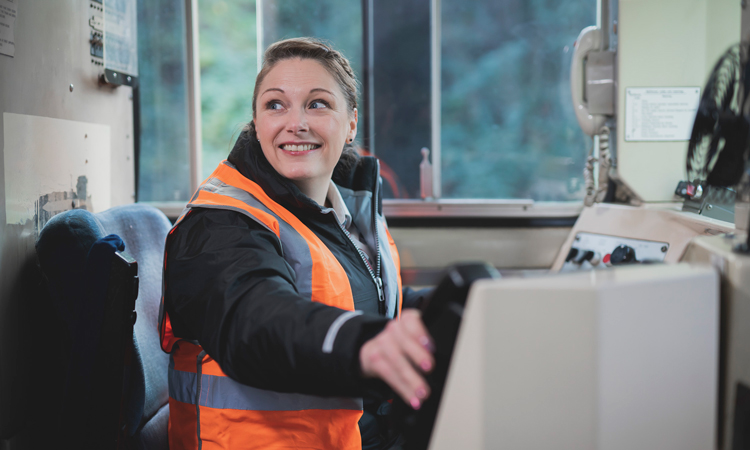 To celebrate International Women's Day, Transport for Wales and Network Rail have teamed up with Cardiff University to raise the profile of three of the industry's leading women.
Alexia Course, Rail Operations Director at Transport for Wales, Alison Thompson, Chief Operating Officer at Network Rail and Bethan Jelfs, Customer Services Director for Transport for Wales Rail Services, were all interviewed by journalism graduate student Isobel Owen at Cardiff Central Station.
Alexia Course said: "It's great to be celebrating International Women's Day and to be interviewed by a Cardiff University female student who will shortly start her professional career. The theme this year is 'Balance for Better' and I'm proud that Transport for Wales' gender ratio on its senior management team and Board is leading the way with strong male and female representation.
"In partnership with our colleagues in Network Rail, we would like to highlight the equal opportunities available for men and women across the rail industry."
Alison Thompson added: "Together with Transport for Wales, we are focused on delivering the best service for our passengers. To do this, we will be delivering a significant amount of work on the railway across Wales and Borders, which will provide a wealth of opportunities for people who want to embark on exciting and challenging careers, regardless of their gender.
"I am pleased to be celebrating International Women's Day and to be showing women interested in joining the rail industry that it is a great opportunity for everyone!"
Bethan Jelfs said: "International Women's Day is incredibly important for showcasing the incredibly talented and successful women within the rail industry.
"We are committed to bringing new talented people through with our apprentice schemes and we look to promote STEM subjects to boys and girls wherever possible. It's so important to show that gender should not be and is not a barrier from succeeding and reaching your potential."