Norfolk Southern successfully rolls out TOP21 operating plan
Norfolk Southern has rolled out the new TOP21 operating plan, which saw a seamless changeover with minimal impact to customer service and network operations.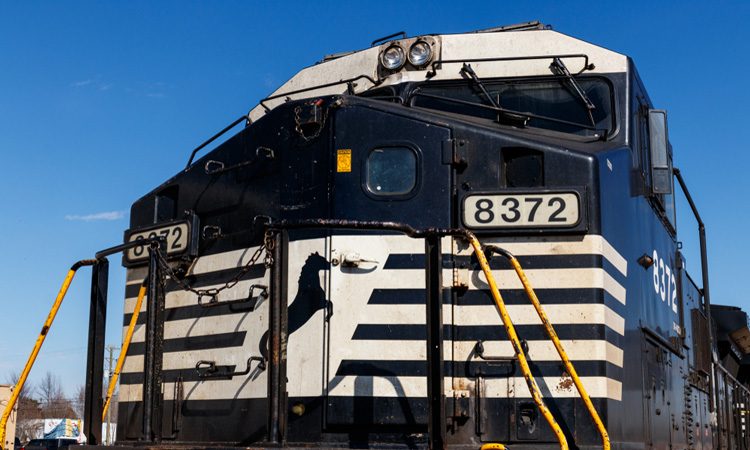 The company attributes the successful launch to extensive planning and customer collaboration leading up to the implementation. This included iterative modelling by the Network Planning and Optimization team, with corresponding adjustments based on reviews by both the operating and marketing groups.
John Friedmann, Vice President Network Planning and Optimisation, said: "We are one team, dedicated to serving our customers, managing assets, controlling costs, operating safely, and developing people. The benefits associated with TOP21 – reduced circuity and improved velocity – will directly benefit our customers through faster, more predictable transit times that require fewer assets to move their shipments."
Leading up to the 1 July 2019 implementation, Norfolk Southern hosted a series of 19 town hall meetings across its network with employees and customers participating in the discussion.
Mike Farrell, Senior Vice President Transportation, said: "We took a deliberate and collaborative approach in planning and executing our TOP21 operating plan, and we brought customers with us, quite literally, along the way."
Norfolk Southern's marketing team met with hundreds of key customers in May and June to prepare customers for the plan and communicate expectations for the transition. The company also established two 24/7 command centres to monitor network status and customer concerns throughout the implementation, with no significant issues reported.
Alan Shaw, Executive Vice President and Chief Marketing Officer, said: "To our employees, we thank you for your dedication in ensuring a smooth transition to our new operating plan with minimal disruption. To our customers, we cannot thank you enough for your business, and we welcome continued opportunities to grow our business, together."
This first phase of TOP21 was focused on Norfolk Southern's carload and automotive networks. Mike Wheeler, Executive Vice President and COO, commented: "We have already begun the planning process for the next phase of TOP21 to improve our operations and to better serve our customers. We expect another successful rollout based on frequent communication with our customers and employees to ensure another seamless transition."
Related topics
Related regions
Related people