Scotland plans to decarbonise its railways by 2035
The First Minister of Scotland has set out plans to reduce Scotland's contribution to climate change through initiatives such as introducing hydrogen-powered trains.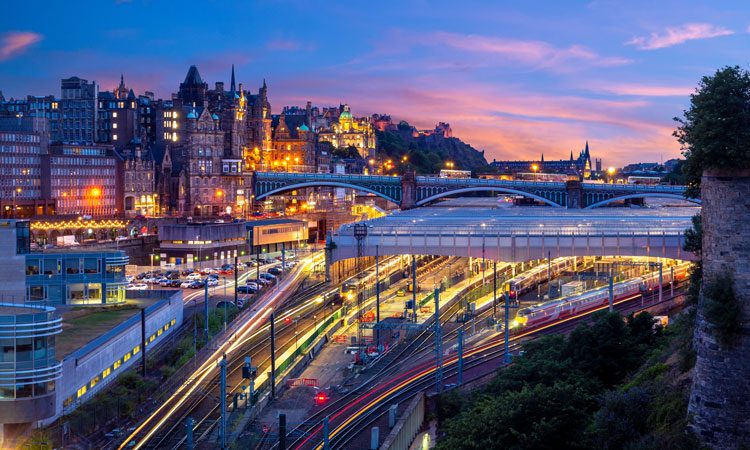 First Minister Nicola Sturgeon announced in Parliament that improving Scotland's contribution to climate change and securing a positive future for generations to come have been the focus of the 2019 Programme for Government.
Following the First Minister's acknowledgement of a global climate emergency earlier in 2019, the Programme for Government sets out the Scottish Government's next steps to tackle climate change, including plans to decarbonise Scotland's railways by 2035. The Programme lays out plans for the continued electrification of the network, the procurement of battery-powered trains and exploration of the potential of hydrogen-powered trains in Scotland.
David Clarke, Technical Director at the Railway Industry Association (RIA), said: "We welcome the Scottish Government's commitment to decarbonisation of its rail network, and support its recognition of the need for electrification as a key part in achieving this aim.
"The rest of the UK could learn from the example Scotland has set, where a rolling programme of electrification has led to cost-effective delivery of a number of projects, by retaining expertise and capabilities in the industry. Scotland also now has the potential to lead the way with low-carbon self-powered trains for the less intensively used parts of the network.
"We are sure the industry will relish the opportunity to work with the Scottish Government to achieve their ambitious aim to decarbonise the rail network by 2035."
Sturgeon, said: "Earlier [in 2019], I acknowledged that Scotland – like the rest of the world – faces a climate emergency. We are now committed to achieving net-zero greenhouse gas emissions by 2045 at the latest – earlier than any other UK nation.
"This year's Programme for Government is an important part of our response to the climate emergency, containing measures which will reduce emissions while supporting sustainable and inclusive growth.
"It sets out actions which will make a difference for years to come. It details measures which can help make our country the best in the world to grow up, learn, work and live. It meets the challenges of the future, while staying true to our enduring values."