Rovana Plumb nominated as EU Commissioner for Transport
Plumb's goal over the next five years is to ensure that the transport industry is 'sustainable, safe, affordable and accessible.'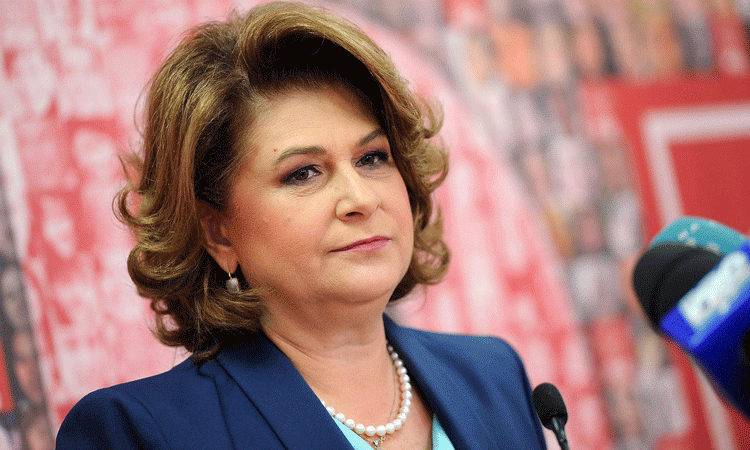 Nominated as the European Commissioner for Transport by President-elect Ursula von der Leyen, Plumb's role will be to implement changes to see the transport industry excel. von der Leyen highlighted in a mission-statement letter: "Changes in climate, digital technologies and geopolitics are already having a profound effect on the lives of Europeans. We are witnessing major shifts all the way from global power structures to local politics. While these transformations may be different in nature, we must show the same ambition and determination in our response. What we do now will determine what kind of world our children live in and will define Europe's place in the world."
Rovana Plumb is a Member of the European Parliament (Vice-President of the Social and Democrats Group), and is a former national Minister of Environment and Climate Change, Minister of Labour, Minister of European Funds, Minister of Education and Minister of Transport. She will be in charge of the 'Transport' portfolio as President-elect Ursula von der Leyen presented her team and the new structure of the next European Commission.
In a tweet, Rovana Plumb, said: "Honoured to be designated EU Commissioner for Transport. Thank you for your confidence President-elect. I look forward to working with my colleagues and all EU Institutions to bring Europe closer to our citizens."
von der Leyen, with full confidence in the team she has elected. said: "This team will shape the European Way: We will take bold action against climate change, build our partnership with the United States, define our relations with a more self-assertive China and be a reliable neighbour, for example to Africa. This team will have to stand up for our values and world-class standards. I want a Commission that is led with determination, that is clearly focused on the issues at hand and that provides answers. I want it to be a well-balanced, agile and modern Commission. This team will now have to gain the Parliament's confidence. My Commission will be a geopolitical Commission committed to sustainable policies. And I want the European Union to be the guardian of multilateralism. Because we know that we are stronger by doing together what we cannot do alone."
von der Leyen continued: "I want the European Green Deal to become Europe's hallmark. At the heart of it is our commitment to becoming the world's first climate-neutral continent. It is also a long-term economic imperative: those who act first and fastest will be the ones who grasp the opportunities from the ecological transition. I want Europe to be the front-runner. I want Europe to be the exporter of knowledge, technologies and best practice.
"Digitalisation has a huge impact on the way we live, work and communicate. In some fields, Europe has to catch up – like for business to consumers – while in others we are frontrunners – such as in business to business. We have to make our single market fit for the digital age, we need to make the most of artificial intelligence and big data, we have to improve on cyber-security and we have to work hard for our technological sovereignty."