Isle of Wight rail line to receive £26 million for fleet and track modernisation
The Isle of Wight's railway infrastructure is to be modernised and its old fleet of trains replaced with former London Underground rolling stock in a bid to improve capacity and accessibility.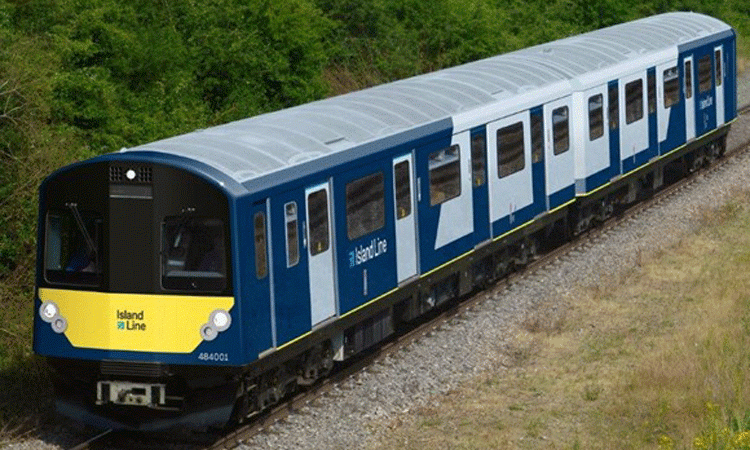 Rail Minister Chris Heaton-Harris has visited Brading Station as the Department for Transport (DfT) principally funds South Western Railway's proposals to improve the sustainability of the railway linking Ryde to Shanklin with an investment of nearly £26 million in fleet development.
This investment is hoped to improve Ryde Railway Pier where trains connect with ferries to Portsmouth, increasing access to the island.
The proposals were developed in partnership with key stakeholders on the island, including Isle of Wight Council and Solent Local Enterprise Partnership. They have agreed to jointly contribute £1 million to fund a new passing loop at Brading, helping to deliver an even interval half-hourly service to the pier with the new fleet.
The DfT will support the investment into improving the tracks and other infrastructure to support the new trains.
Chris Heaton-Harris, said: "These trains have diligently served passengers since 1938, so this upgrade is a long overdue boost. This investment in the Island Line means more punctual, reliable trains and better connections to ferry services, supporting local residents, businesses and tourism. This underlines our determination to provide passengers across the country with the modern rail network they expect."
Andy Mellors, Managing Director of South Western Railway (SWR), said: "This is a great day for the Isle of Wight. I want to pay tribute to our team at Island Line who have kept the current 1938 stock going for so long and to all of the stakeholders who helped us develop our proposals. I look forward to our continuing partnership as we deliver the next exciting chapter in Island Line's history."
Isle of Wight Council leader, Dave Stewart, said: "I am really pleased to welcome the decision by the DfT to invest millions into Island Line. The announcement follows a long and detailed process involving South Western Railway, the Solent Local Enterprise Partnership, the Isle of Wight Council and our MP Bob Seely aimed at securing a long-term solution to Island Line.
"Islanders can now look forward to new electric trains, major infrastructure improvement and track upgrades, including a passing loop at Brading, enabling the synchronisation of services with the ferries – all of which supports our  desire for sustainable and environmental friendly contribution to our Island connectivity.
"This is great news for the Island, great news for SWR and most importantly great news for the users of Island Line. A big thanks to the government for listening and supporting the island once again."
David Dickson, Director of Network Rail Southern Region, said: "Our plans for the Isle of Wight will see us making a multi-million pound investment to improve the island's rail infrastructure and include refurbishing Ryde Pier. We are looking forward to working with SWR to deliver these improvements and to ensuring that together we continue to provide a train service for passengers for years to come."
Island Line is restricted in terms of the size of units that can run on it and so SWR has chosen Vivarail's Class 484 trains. These fully-refurbished former London Underground trains will form the basis of the fleet and provide more capacity, better accessibility, new passenger information systems and Wi-Fi. The two-carriage trains will also have connecting gangways allowing guards to move freely throughout the whole train, collecting revenue and providing passenger assistance.