Redevelopment of Birmingham University station brought to life in video
The exterior and interior plans for the new University railway station building have been digitally explored in a new video from Transport for West Midlands.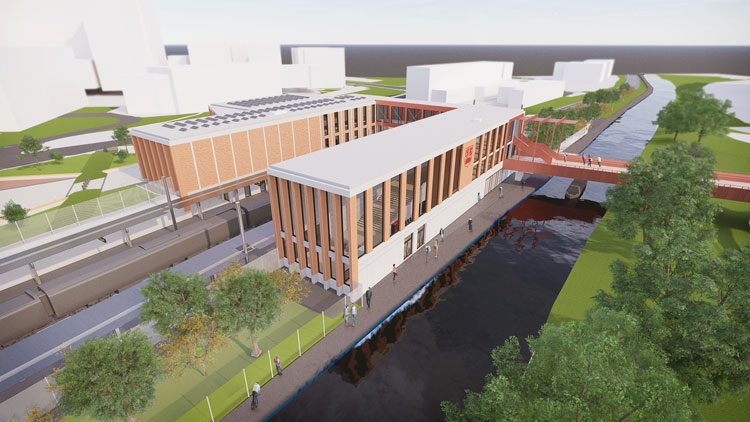 Due to an ever-increasing number of passengers passing through, one of Birmingham's busiest railway stations will undergo development in order to offer a bigger, brighter, more comfortable space and new facilities for travellers. The planned renovations and developments have been outlined in a fly-through video, allowing viewers to see an in-depth exploration of what the station will look like.
The new station, offering access to the University of Birmingham campus and the University Hospital Birmingham, will be situated within close proximity to the current station. Trevor Payne, Director of Estates at the University of Birmingham, said: "Staff and students have told us how important this development is. With the millions of people who use University Station each year, this will be a valuable asset to the city's transport infrastructure. In 2022, the University will host hockey and squash as part of the Commonwealth Games, and being able to provide a 21st century station is critical, as well as providing excellent facilities for staff and students of the future, and the local community."
The planning application for the new station has been submitted to Birmingham City Council and will increase the station's ability to handle a higher number of passengers. Following the renovations, the station will be able to accommodate seven million passengers per year, compared to the existing building which was designed to hold only 400,000 passengers despite being used by 3.2 million passengers due to the growth of the hospital and university sites. The redevelopment is being conducted by Transport for West Midlands and is backed by a range of partners, including the university.
Mayor of the West Midlands, Andy Street, said: "I am pleased that we are pressing ahead with our plans for University Station. The design for the station looks fantastic, and I know it will better serve the local community and make an impressive entrance for students, staff and visitors."