WESTbahn commissions double-decker KISS trains from Stadler
The new €300 million contract includes the construction of 15 KISS trains and complete maintenance to ensure high availability.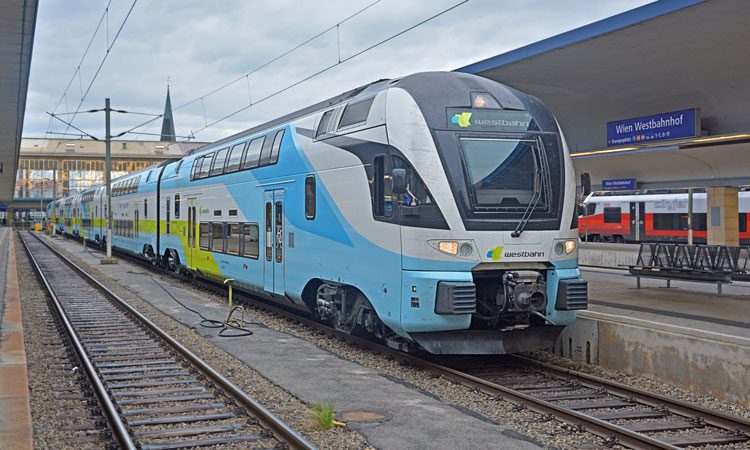 Stadler has won a €300 million contract to provide WESTbahn with 15 six-carriage double-decker KISS trains, succeeding against its Chinese competitor, CRRC, due to its offer of rail vehicles, a maintenance solution, and financing – the full contract includes preventive and corrective maintenance work, as well as general inspections and revisions. The new fleet will be identical in construction to the 2017 trains that are currently in operation, but will be able to reach a maximum of 200km/h.
Chairman of the Board of Directors at Stadler, Peter Spuhler, said: "I am proud that we have been able to supply WESTbahn with further state-of-the-art inter-city double-decker trains. At the same time, this contract will also enable us to further expand our service business. I am also pleased that we prevailed against the Chinese thanks to our attractive customer-specific overall package."
The new energy efficient trains and optimised maintenance solution will ensure that the fleet has increased availability and will limit the length of time any of the trains will have to be removed from service for repairs. Including the current order, this will be the third time Stadler has worked with and delivered trains to WESTbahn.
The new inter-city trains will replace the existing fleet on the Vienna-Salzburg line, which will be sold to Deutsche Bahn (DB). WESTbahn announced in July 2019 that it will sell its current fleet to DB, with Stadler being responsible for the conversion and approval of the 17 trains being sold, as the first-generation trains are not yet approved for Germany.
The first group of trains will be delivered to DB at the end of 2019 – the remainder will be sent once the new fleet has been provided to WESTbahn, which is expected to occur in 2021. Austrian Train Finance AG is expected to lease the new fleet to WESTbahn at the desirable market conditions.