Bane NOR signs contract with COWI to develop double-track on rail route
The tracks will feature on the busiest single-track route in Northern Europe and will be undertaken whilst train traffic continues.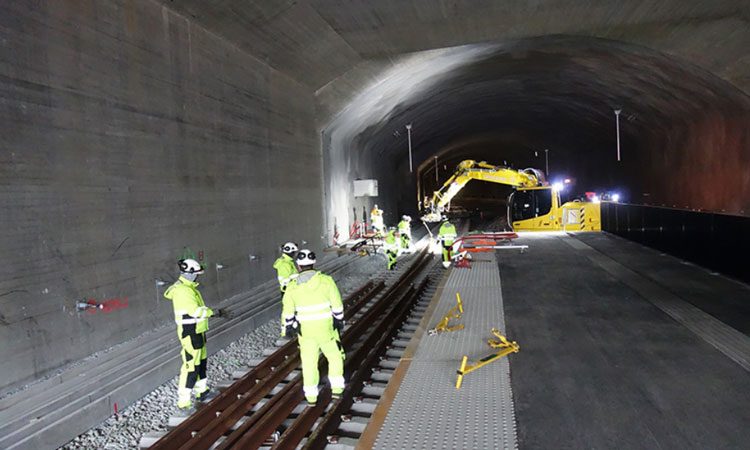 Copyright: Bane NOR / Kåre Bjørn Solhaug
A new contract between Bane NOR and COWI has been signed to develop a new double-track on the Bergen-Fløen section of the busiest single-track route in Northern Europe and the freight terminal at Nydårdstangen. Development Project Manager at Bane NOR, Eivind Farestveit Larsen, said that Bane NOR chose COWI as an advisor as they have a competent organisation, good understanding of tasks, and the correct methodology for this complex project.
Both passenger and freight trains will continue to run along the line during construction, requiring frequent and extensive communication between all involved – the majority of construction works will need to be undertaken within close proximity to train traffic. The contract outlined that a detailed plan will need to be established and that the work will include all railway technical subjects. Water, geotechnics, water management, construction, and the external environment were all also addressed within the contract. COWI will outline a BIM model that shows when the various works will be built.
The project area is approximately 1.3km long and, once the section is extended to double tracks, will increase freight capacity by 50 per cent and local train frequency to every 15 minutes. The increased freight capacity will contribute to the authorities' national goal of increasing the proportion of goods on the railway and decreasing emissions – 121 tonnes of freight transported by rail emits the same amount of CO2 emissions as one tonne of goods transported by road. It is expected to be completed by 2024.