SWR celebrates its smart ticketing facilities for 'Smart Week'
'Smart Week' sees South Western Railway showcasing its range of smart ticketing options, which are currently being used for 56 per cent of journeys.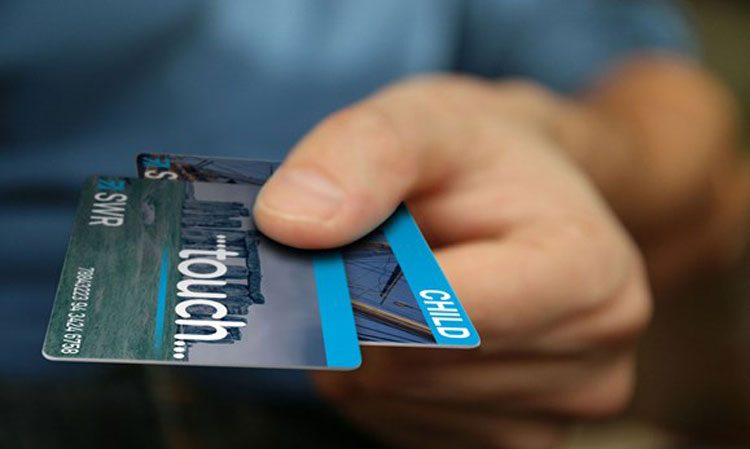 South Western Railway (SWR) is celebrating 'Smart Week' alongside the Rail Delivery Group, aiming to highlight their commitment to modernising ticketing on the network.
Over half (56 per cent) of journeys made on the network now use a smart ticket. Passengers can use SWR's Touch Smartcard, e-tickets as well as Oyster and contactless payments in London, easing their travel through removing the need to queue at a station to buy or collect tickets.
Customers with a Touch Smartcard can also choose to 'renew without the queue', by simply selecting digital delivery when buying tickets online. This also allows them to switch from paper to smartcard enabled tickets for their season tickets, single and return journeys.
In June this year, SWR made additional improvements to their smartphone apps. Android users can now load weekly and monthly season tickets, and single and return tickets direct from the app by placing their Touch Smartcard on the back of the phone when purchasing a ticket. Customers using iPhones can buy their season ticket through the app for collection on their Touch Smartcard at their selected station.
Auto Renewal Monthly Season tickets are also available exclusively on the smartcard, designed to save passengers time and money. Instead of having to renew a season ticket online or at the station once a month, the season ticket renews itself just before it is due to expire, meaning that the customer just needs to tap in at the start of their journey to activate the next month. Plus, if the same season ticket is renewed 11 months in a row, the twelfth month is free of charge.
Customers who buy a season ticket online using a Touch Smartcard are also eligible for Automated Delay Repay. Here SWR's systems monitor the customer's journey and work out if they have been delayed by 15 minutes or more. If so, it will generate a claim on the customer's delay repay account, where they can follow the instructions on their email to accept, decline or amend the claim.
Earlier this year, SWR also launched Tap2Go, a new account-based ticketing system on services outside London. Once registered with Tap2Go, customers no longer need to buy a ticket before their journey. Instead the system works out the best daily fare when a customer touches in and out with their Tap2Go enabled smartcard.
Liam Ludlow, Head of Retail for South Western Railway, commented, "More and more of our customers are seeing the benefits of smart tickets, and we will continue to innovate and improve to make travelling with us even easier."