Defibrillators to be fitted at 200 stations across GTR network
The life-saving defibrillators are to be fitted at stations across one of the UK's biggest rail networks, covering London and nine counties.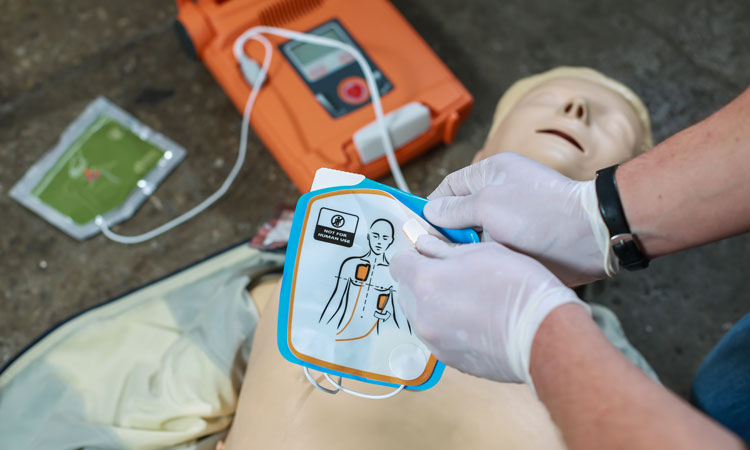 Govia Thameslink Railway (GTR) has announced that it has begun the installation of life-saving automatic heart re-starters (defibrillators) at over 200 more stations across its network. In partnership with the Sussex Heart Charity, GTR has already installed defibrillators at approximately 50 stations in the Sussex region and a small number of other busy stations. The new initiative will see the rest of its Thameslink, Great Northern and Southern networks receive the introduction of the medical equipment.
Tom Moran, Managing Director of Thameslink and Great Northern and a project sponsor, said: "Fitting defibrillators to all of our stations is part of our commitment to transform lives and communities. I'm sure passengers will welcome this initiative – these devices are simple and straightforward to use and will save lives. Your chances of surviving a cardiac arrest fall by 10 per cent for every minute without help and a defibrillator can increase chances of survival by 50 per cent."
Each year, across the UK, more than 30,000 cardiac arrests occur outside of the hospital, with a shocking less than one in 10 surviving. The figures emphasis the drastic need of public defibrillators as, without immediate treatment, 90 to 95 per cent of sudden cardiac arrest victims pass away. GTR covers the London region and nine counties, and so, as one of the most extensive networks in the country, its new initiative will transform lives and communities across the UK.
Supporting the launch of the new initiative is leading heart charity, London Hearts, that campaigns for placing defibrillators within communities. London Hearts Head of Operations, Kimberley Lloyd, said: "We are delighted to be working with GTR as they provide life-saving defibrillators across their rail network. It is great to see this investment in the health and well-being of their passengers and the wider community. Nobody in the 21st century should die because they don't have a heart defibrillator nearby. This initiative is a guaranteed lifesaver which we fully support."