New test centre unveiled by Bombardier at Saxony site
Bombardier's €16 million investment into the new centre resulted in the inclusion of state-of-the-art production and testing technologies.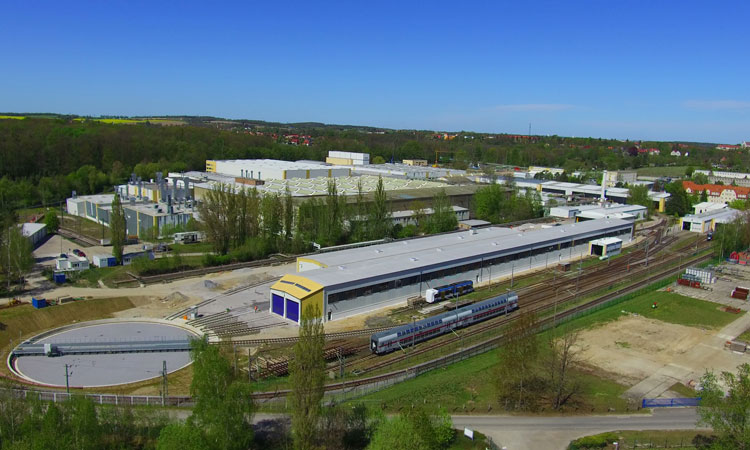 Copyright: Bombardier Transportation
Following a €16 million investment, Bombardier Transportation has unveiled a new state-of-the-art test centre, located at its site in Bautzen, Saxony, featuring the latest production and testing technologies. In order to support the region further, the majority of related construction work was contracted to and undertaken by local companies. 
The test centre allows for three different vehicle types of up to 120m in length to be tested simultaneously, and individual cars are now able to be subjected to in-depth testing prior to the train being assembled. These capabilities enable faster and more flexible testing, increasing capacity to 600 cars annually. All data is digitally linked through the consistent use of digital technologies, optimising production, testing and all other processes, from logistics to quality management.
Chairman of the German Management Board of Bombardier Transportation, Michael Fohrer, said: "With the digital final assembly hall opened in 2018 and the test centre now presented, our site here in Bautzen is equipped for the future with the latest modern innovative production and testing technologies. The site has a solid workload and is taking on a pioneering role at Bombardier Transportation as a competence centre for the serial production of regional and long-distance trains, as well as trams and metros." 
The centre also features a waterproof testing system that has the ability to automatically adapt to the shape of the carbody. Other installations include a corner load measurement with a combined four-axle wheel load scale, a test track for test runs and a separate customer acceptance hall.
During construction of the 6,590m2 building, approximately 3,500 cubic metres of concrete and 650 tonnes of steel were used, 50km of electrical wiring was laid, and over 900 lamps were installed.