First Prima M4 locomotive delivered by Alstom to ONCF
ONCF placed an order with Alstom for 30 Prima M4 units in 2018, with Alstom now beginning delivery of the first trainset.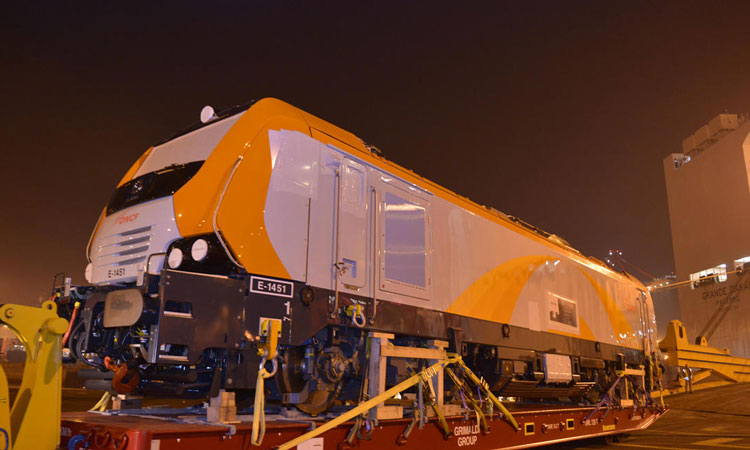 Copyright: Alstom
Alstom has begun delivery in Morocco of the first Prima M4 trainset, following the signing of a contract between Alstom and ONCF in 2018 for the supply of 30 electrical Prima M4 locomotives, 
The Prima M4 locomotives have a nominal power of 5.5MW, with a maximum operating speed of 160km/h, and operate under 3KV DC voltage. Equipped with ETCS Level 1, the trainsets require minimum maintenance and provide a high reliability level with low lifecycle cost, due to the modular design.
Managing Director of Alstom Morocco, Nourddine Rhalmi, said: "Over the past 10 years, 20 Alstom electrical locomotives have been put into commercial service by ONCF. We are proud, today, to contribute to grow up the fleet and to support ONCF in this major project to develop the railway infrastructure solutions throughout the country."
The locomotives are being produced and manufactured at Alstom's Belfort plant, but the Alstom team located in Morocco will undertake the testing, warranty service and maintenance.
Six French sites are currently involved in the production of the locomotives, with the ETCS components being produced further afield, in Madrid. The French sites participating in production are: Belfort, who is responsible for assembling the units, with Le Creusot providing the necessary bogies, Ornans the motors, Petit-Quevilly the transformers, Tarbes the traction chain components and Villeurbanne providing the on-board electronics.
Related topics
Related people