Stadler and MÁV-START sign contract for 21 additional KISS trains
The €313 million contract is MÁV-START's third order for double-deck KISS units from Stadler, following two contracts in 2017 and 2018.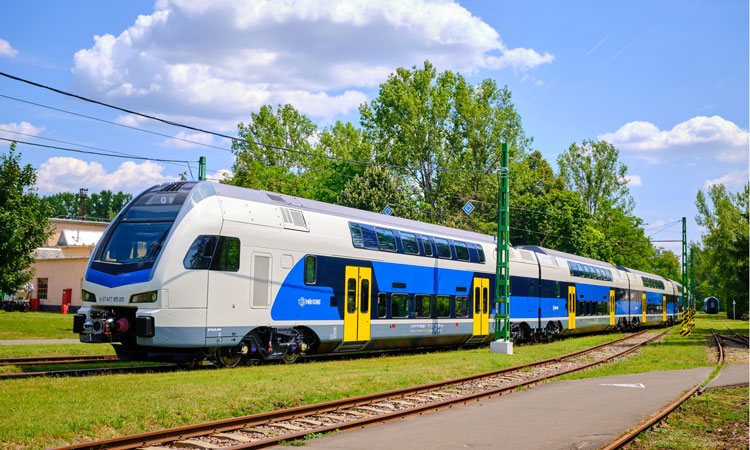 Copyright: Stadler
Stadler and MÁV-START, the Hungarian state-owned passenger operator, have signed a new €313 million contract for 21 additional double-deck KISS trains. 
In April 2017, the two parties signed a framework agreement detailing the delivery of up to 40 Stadler KISS double-deck trains. The original contract gained MÁV-START the right to procure new trains flexibly. The first order for 11 units was signed in August 2017, with eight additional trains ordered later in December 2018. Under the third and most recent contract for the 21 new units, the 40th unit, which is the last train of the third order, is required to be delivered by the end of 2022.
The double-deck KISS trains are 155.88m long, 2.8m wide and 4.6m high multiple units and will consist of six coaches. Six hundred seats are available to passengers, 50 per cent more than what is on offer in a standard single-deck unit of the same length. Other features include four toilets – with one being reduced-mobility accessible – and space for four wheelchairs, as well as 12 bicycles or five strollers. A state-of-the-art passenger information system is also being installed, as well as a spacious and bright interior, air conditioning and free Wi-Fi.
The vehicles will be equipped with EVM and ETCS Level 2 train control systems, allowing passengers to benefit from travelling at a top speed of 160km/h on the modernised railway lines of Hungary.