Network Rail to optimise rail network through collaboration with EIC
The partnership will see EIC help the infrastructure manager explore a range of solutions to help improve the reliability of its electrical network.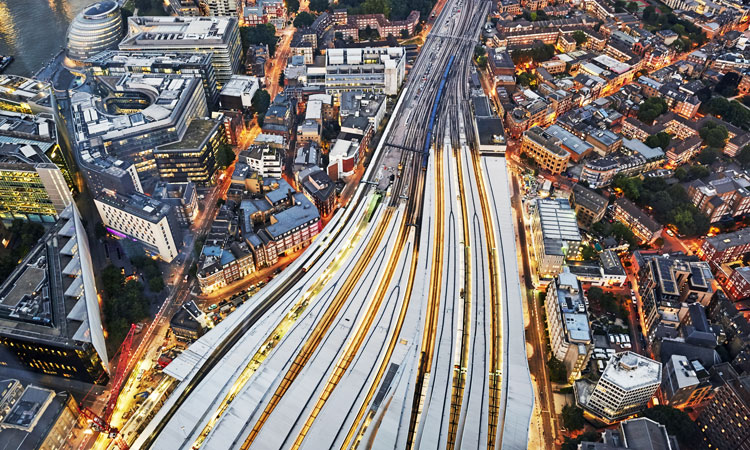 Network Rail and the Energy Innovation Centre (EIC) have announced a new collaboration to continue the delivery of reliable and sustainable power to the UK's rail infrastructure.
The EIC will support Network Rail in finding and exploring a range of solutions to help improve the reliability of its electrical network. The initial collaboration began in December 2019 and will continue until June 2020.
Research and Development Project Manager at Network Rail, Mark Gaddes, said: "We're continually looking for ways to transform and innovate within our rail network – with the aim of staying ahead of future demands. EIC has a wealth of experience and vital connections with innovators and utilities from the energy sector whose experience will be critical in helping us to achieve our goals. We look forward to working with the EIC and investigating other collaborations with energy and water companies."
From the collaboration, Network Rail will aim to discover innovative solutions for monitoring the condition of Uninterruptible Power Supply Systems. The systems are essential to ensuring the continued availability of significant power supplies in the event of a Distribution Network Operator (DNO) power supply outage.
EIC will draw on its international innovation community and in-house technical experience of working with the UK's energy networks to deliver the project. Among its community are a number of specialist electrical and railway engineers who will be called upon for key recommendations. 
Matthieu Michel, Operations Director at EIC, said: "Supporting the rail sector is a natural next step for the EIC. We will be playing a vital role in connecting Network Rail with a global community of innovators who will support it in enhancing its electrical network performance for the future. Having run similar collaborations with some of the UK's biggest energy networks and water companies, we are really excited to have the opportunity to share our knowledge with another vital UK industry. Facilitating the discovery and development of innovative ideas is what we do best, and this high impact project will allow us to demonstrate this."