Merseyrail named as UK's most punctual rail operator
Following its best performance year in 2019, Merseyrail has been named the most punctual rail operator for the second year in a row.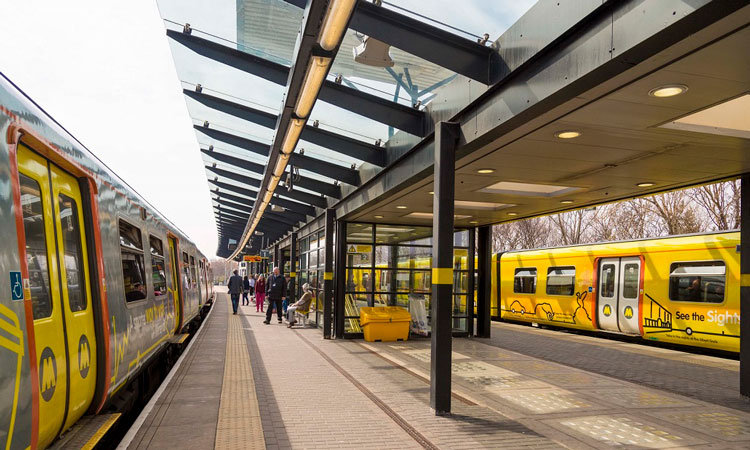 Credit: Merseyrail
For the second year running, Merseyrail has been named as the most punctual rail operator in the UK, with 96.36 per cent of its trains running on time in 2019. The company currently serves 110,000 passengers and runs 600 trains each weekday, consequently operating one of the most intensively used networks in the UK.
Operations Director at Merseyrail, Zoe Hands, said: "Delivering a world class railway for the Liverpool City Region is our main goal at Merseyrail, and we are thrilled to have achieved this in 2019. These punctuality results cement the fact that Merseyrail is consistently one of the best performing rail operators in the country and I'm so glad we can put our region on the map when it comes to the best train services in Britain."
Hands continued: "Our passengers are at the heart of everything we do, and this is reflected in the results that we have gained despite some challenging conditions over the last twelve months. Our special thanks has to go to Network Rail who have been the bedrock of our performance owing to their tireless efforts and success in improving infrastructure reliability this past year. We also have our new fleet of trains to look forward to, which I'm sure, in time, will take us to the next level of passenger experience."
As well as being the most punctual, the operating company additionally achieved its best performance year during 2019, despite utilising the oldest passenger fleet in the country.
Phil James, Regional Director for Network Rail's North West route, said: "There is a lot of hard work taking place across the North West, with our train and freight operating partners, to identify areas of improvement that can make a big difference to the reliability and resilience of the rail network. We're trying to do more to give passengers the better service they deserve. I'm happy to see this hard work pay off in the Liverpool City Region, for Merseyrail passengers. I'm also very proud of our continued work with Merseytravel and Merseyrail on an extensive programme of work to bring new trains onto the network."