CER announce their new Acting Chair is ÖBB CEO Andreas Matthä
The Community of European Railway and Infrastructure Companies (CER) has welcomed ÖBB's CEO, Andreas Matthä, as Acting Chair of its Management Committee.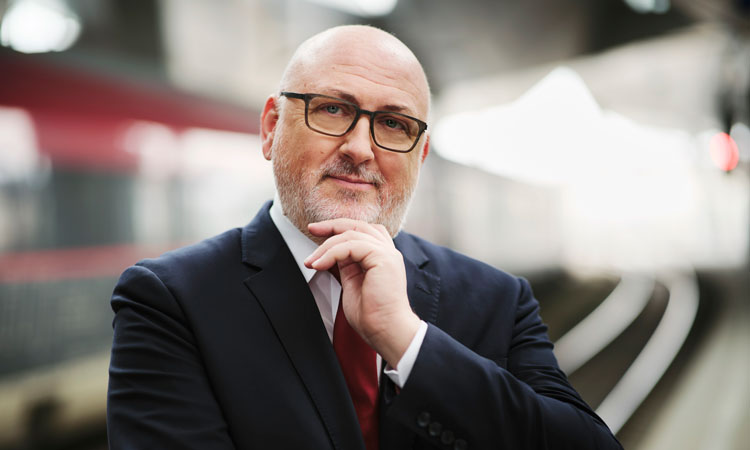 Credit: ÖBB/Jakwerth
As the longest serving Vice-Chair of the Management Committee, Andreas Matthä is taking over from Crister Fritzson (Chairman of the Swedish Association of Train Operators (ASTOC) and CEO & President of SJ) who has resigned to pursue other career opportunities.
Andreas commented: "These are decisive times for the railway sector: We need to make rail and other means of sustainable transport a centrepiece of the implementation of the European Green Deal. We need to strengthen rail infrastructure in Europe and pay more attention to the challenges and benefits of digitalisation. Europe must foster the right conditions to shift traffic from road to rail. I thank Crister Fritzson for his CER commitment and am looking forward to working with all CER members to make rail the backbone of Europe's mobility system."
Andreas will also stand as a candidate for the regular election of the CER Chair that the CER General Assembly will elect for a two-year term at its meeting on 19 February 2020.
Libor Lochman, CER Executive Director, said: "We have enjoyed a close cooperation with Crister Fritzson over the past years, which were filled with political uncertainties, and I would like to thank him for his dedication. Looking at the challenges and opportunities ahead, I am very happy to welcome Andreas as Acting Chair of the association. He has been following our work as an active Member of the Management Committee for many years. We will certainly profit from his vast experience amongst others in positioning railways as part of the solution in the fight against climate change."