Nordic Region Leaders' Debate: Focusing on change for transformation
The railways across the Nordic region are already some of the world's most efficient and forward-thinking networks. But with increased passenger and freight demand, plus industry requirements to be more sustainable, the region's railways must continue to invest and adapt to safeguard its future. This Leaders' Debate gives key industry personnel the chance to showcase their thoughts on industry transformation and the emerging opportunities that will shape the future of rail across the Nordic region.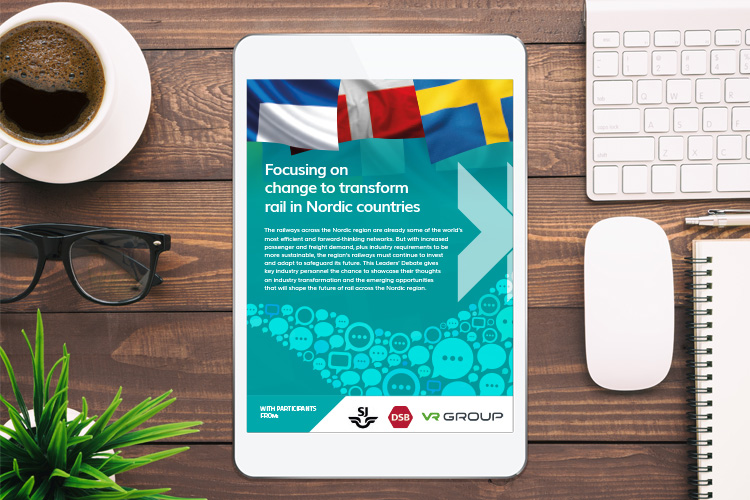 Participants:
Crister Fritzson, CEO, SJ AB
Flemming Jensen, CEO, DSB
Rolf Jansson, CEO, VR Group
Find out what these CEOs think about topics including the future of digitalisation in rail, improving passenger ticketing, developing rail freight, sustainable initiatives in rail, future industry challenges and what more must be done to ensure rail remains a vital mode of public transport in the future across the entire Nordic region?