Hit Rail awarded hosting and operation of ProRail Common Interface
Hit Rail first installed the Common Interface for ProRail in October 2019, and has now been awarded with a 10-year contract to host and operate the SaaS.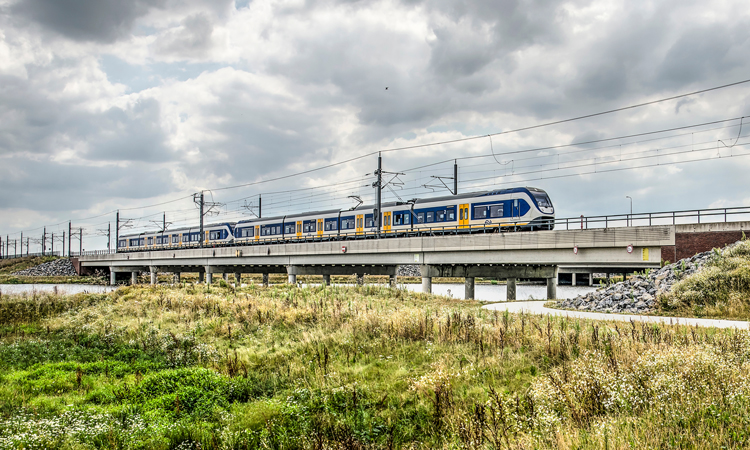 Dutch railway infrastructure manager, ProRail, has awarded European rail industry IT specialist, Hit Rail B.V., with a 10-year contract to host and operate its Common Interface (CI). The IT specialist installed the Common Interface in October 2019, and is now hosting and operating the technology by providing it to ProRail as Software-as-a-Service (SaaS) on its cloud IT platform.
As the standard solution for interoperable connectivity for the European Union's TAF (Freight) and TAP (Passenger) Technical Specifications for Interoperability (TSI), the Common Interface is recommended by the European Union Agency for Railways (ERA). 
Project Manager at ProRail, Mike Levy, said: "Hit Rail provides us with a reliable, professional and compliant service from a technology and security standpoint, that makes it possible to cut down our overhead costs, and lets us offer a reliable 24/7 solution for communication with other infra managers and our railway undertakings."
In order to help support the industry's efforts to achieve compliance, Hit Rail is able to offer to host and operate the CI software on behalf of railway companies. The ProRail contract follows Hit Rail's recent IT infrastructure changes, including the completion of the migration of its IT platform to the public cloud last year. Hit Rail's cloud platform is a robust, reliable and scalable IT infrastructure on which to offer new, innovative IT services to railway companies.
Antonio Lopez, General Manager of Hit Rail, said: "The CI cloud-based services Hit Rail is providing to ProRail are critical for ProRail's mandatory exchange of TAF/TAP TSI messages with other Infrastructure Manager and Railway Undertakings at national and cross-border levels. This will help to improve the efficiency and transparency of services and we are delighted to be able to support them in taking the next step in pan-European compliance."