Russian Railways doubles freight traffic on BAM and Trans-Siberian lines
As a result of the implementation of a major project, Russian Railways has doubled its freight transportation compared to the base year of 2012.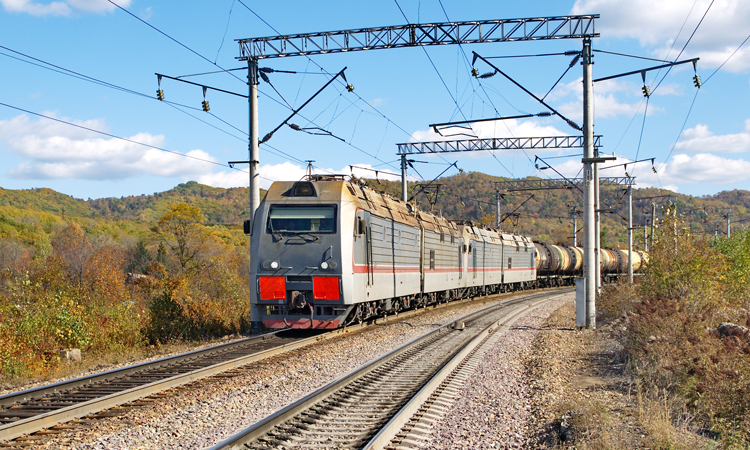 As a result of the implementation of its 'Modernisation of the Railway Infrastructure of the Baikal-Amur and Trans-Siberian Main Line Railways with the Development of Through and Carrying Capacity' project, Russian Railways (RZD) has announced that, by the end of 2019, that it has doubled the amount of freight transportation on its BAM and Trans-Siberian lines.
Throughout 2019, RZD laid 49.5 km of second tracks and 50.9km of station tracks, installed more than 180 switching points, retrofitted and upgraded five traction substations and one sectioning point on the contact network, and constructed and reconstructed three locomotive facilities on the Far Eastern Railways.
Additionally, five railway bridges were commissioned, including the bridge crossing over the river Seea, as well as the Vladivostok Tunnel. The Smolyaninovo and Volochayevka stations also saw the construction of residential houses for workers.
RZD has been implementing a set of priority measures to develop the railway infrastructure in the Far East of Russia in an effort to eliminate bottlenecks on the railways of the Trans-Baikal region and the Far East to ensure additional freight transport capacity for Russian companies, which began in 2013. 
As of the end of 2019, over 114 million tonnes of freight had been transported to the Far East – nearly twice the volume of the 58.1 million tonnes in 2012. Subsequently, RZD has reached its target to increase the rail capacity in Russia's Far East to 55 million tonnes of freight above the level of 2012.
By continue its efforts in implementing its project, RZD intends to transport up to 124.9 million tonnes of freight to the Far East in 2020, reaching the maximum target increase to 66.8 million tonnes.
Related topics
Related organisations
Related regions