Ensuring operational readiness and delivering economic benefits of ERTMS
Watch this on-demand webinar to learn more about how you can accelerate your transformation to achieve the economic benefits and operational readiness of ERTMS.
Learn from other digital transformations in the railway industry, we know that delivering on-time and on-budget can be a major struggle.
As most European countries are investing huge budgets for ERTMS we must ask ourselves, how do we ensure we achieve true step changes with zero-impact?
The ERTMS initiative isn't just about technology; it requires end-to-end management, security and integration. We will share insights into how to achieve operational readiness and economic value from your ERTMS implementations during this webinar.
Please watch this webinar to hear and learn how to:
1. Ensure zero-defects, integrated across the IT landscape of the national rail ecosystem, demonstrated through the Atos Operational Readiness Test Factory operated for the Olympic Games.
2. Ensure people are ready – engage with stakeholders (including system vendors, infrastructure managers, train operators and inspection teams) to prepare for their new roles and certified for ERTMS from a single truth. Hear about the Atos MyERTMS App and Web portal to support crucial employee engagement, training, and communication.
3. Ensure processes are ready – create a safe and secure end-to-end service that ensures optimum performance, service management, business continuity and improvement, using common shared data and KPI dashboards. Learn about Atos specialist Bridge services that can help achieve this.
Register
Register to watch this on-demand webinar
Speakers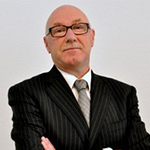 Roel Zuidema, Global Lead for Rail and Ground Transport Business, Atos
Roel has worked in the Transport and Logistics industry for over 25 years. Over this period, Roel has built up extensive knowledge of urban and heavy-rail transport processes and business economics. Roel's passion is to use this knowledge to be a trusted adviser for customers on how innovative technology will improve the urban transport and heavy-rail business from a customer engagement, transport management and asset management point of view. Digitalisation, automation, and data monetising are the key enablers Roel will apply in discovering new business opportunities and convert this into concrete achievements.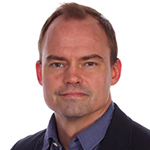 Jari Pylvänäinen, Project Officer, Fintraffic Railway Ltd
Jari has worked at Fintraffic Railway Ltd as Project Director since 2019. His main area of responsibility is project management and administration and development tasks related to the Digirata project which is planning national ERTMS implementation. Jari has worked in the railway sector close to 20 years and he has held several positions ranging from design to business and product development. The guiding star of his entire career has always been the efficient development and implementation of technical railway systems. Jari has a M.Sc. and B.Sc in Engineering and he is also a member of the IRSE.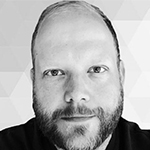 Martijn de Graaf, Lead User Experience Designer, Atos Benelux
Martijn has been working as a User Experience Designer at Atos since 2012. He has worked for numerous clients like ProRail, ASML, Coca Cola, EMCDDA Agency of The European Union, Maersk, GSK, Sanofi to bridge Technology, Business and users together.
He will look for the motive behind an action to understand why things are the way they are. Only if you understand and emphatise with the users, you are able to understand what they need. By doing this you can create a memorable user experience. It is essential to design and test with the user in mind. This not only applies to researchers or designers, but for the entire product team.
His discipline is creating products and services which are useful and meaningful for the people who'd use it. He loves researching the needs, behaviour, desires, and values of the user.
Key Learning Points
The importance of operational readiness to receive results and ROI from day one of ERTMS
ERTMS is about more than technology, there's an end-to-end management and integration piece that's just as important.
As experts, Atos can help with actionable solutions and support your ERTMS implementation. We bring a wealth of industry knowledge and can bridge any gaps through our extensive partner ecosystem.
Benefits:

• Get the best performance from ERTMS
• Meet ERTMS regulations
• Get it right first time and ensure a good return on investment
• Get support from your programme from day one.
FAQs
Is the webinar free?
Yes – there is no charge to watch the webinar, either live or on-demand.
When will the webinar take place?
The webinar will take place live on 10 June 14:00 (UK Time)/15:00 (European Time).
I'm busy. Can I watch it later?
The webinar will become available to watch on-demand shortly after the live webinar takes place.
What are the benefits of attending live?
During the live webinar, you'll be able to pose questions to the speakers, which will then be answered during the live Q&A session at the end of the webinar.
How long will the webinar be?
This webinar will last for up to one hour.
Who will be moderating?
Craig Waters, Editor, Global Railway Review
What do I need to watch this webinar?
All you need is a computer with an internet connection. Be sure to use headphones if in an office environment.
Do I receive a certificate?
Yes, you will receive a certificate if you attend the webinar live. The certificate will be sent with your on-demand video link. 
Related topics
Digitalisation, Electrification & Cabling, High-Speed Rail, Infrastructure Developments, Regulation & Legislation, Rolling Stock Maintenance, Rolling Stock Orders/Developments, Safety, Security & Crime Management, Signalling, Control & Communications, Track Systems
Related organisations
Related people