The four key capabilities to achieve resilient rail freight services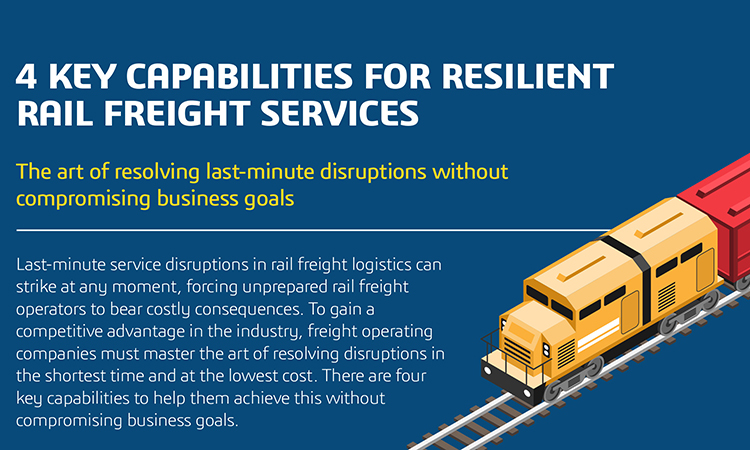 Learn more about the key capabilities than can help rail freight operating companies resolve disruptions without compromising business goals.
Rail freight planning has changed drastically over the years, but the objectives remain the same: satisfy customer needs, maximise rolling stock utilisation and deliver customer loads punctually.
While rail freight is at the forefront of the transition to more sustainable operations, competition from other modes of transport continues to put pressure on margins. Remaining competitive means improving the efficiency of rail planning to benefit people, planet and profit.
Read our brochure to learn precisely what it takes to succeed in the rail freight industry today, and how DELMIA's optimised rail freight operations solution can help propel your company towards operational excellence.
view here