The railway sector is ready to deliver transport decarbonisation
For Global Railway Review, CER's Libor Lochman (Executive Director) and Ethem Pekin (Environmental Economist) explain that decarbonising the transport sector remains a challenge and an opportunity for European policy makers and that low-carbon transport modes such as rail can contribute to effectively reducing greenhouse gas emissions.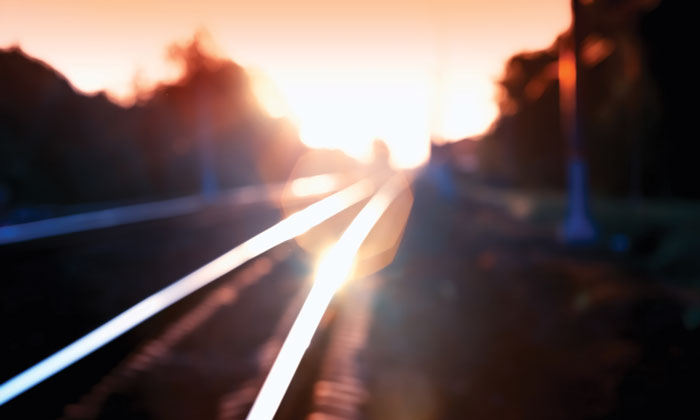 Transport carbon emissions – the lasting challenge
In October 2015 the EU committed itself to reducing its domestic greenhouse gas (GHG) emissions by at least 40% by 2030 compared to 1990 levels as part of its contribution to the Paris climate agreement. The EU is now taking legislative steps to implement its GHG emission reduction commitment. So far the EU has demonstrated that economic growth can continue without GHG emission increases. At the same time however, in June 2016 the European Environment Agency (EEA) released the annual EU emission inventory which concluded that transport is now the single exception in GHG emission reductions in Europe, as depicted in Figure 1.
Overall emissions of greenhouse gases from the transport sector in 2014 were higher by 20% compared to 1990. Furthermore, GHG emissions from the transport sector have grown for the first time since 2007 while those of other sectors of the economy continued to decrease. Decarbonising the transport sector thus remains both a challenge and an opportunity for European policy makers and low carbon transport modes such as rail can play a big role in effectively reducing GHG emissions.
Reducing GHG emissions from transport
GHG emissions from transport still represent approximately 25% of the total emissions, similarly to the share observed in 2008. Significant reductions in GHG emissions from transport are therefore required if the EU is to achieve its long-term goals. This is correctly formulated in the Commission's 2011 Transport White Paper target for 2050 requesting the reduction of GHG emissions from transport by 60% compared to 1990. Meeting this target requires EU transport emissions to be cut by 67% from 2014-2050.
Five years after its publication, the Commission services published an implementation report on the White Paper which showed that there is still little progress achieved towards the goals set in 2011. The progress in implementing the White Paper was also assessed by the European Parliament which stressed the need for setting a 2030 reduction target for GHG emissions from transport in order to help achieve the 2050 target.
One of the outcomes from the White Paper implementation report is that in the EU, transport remains dependent on oil for about 94% of its energy needs. Given that the use of oil is the main source of GHG emissions, additional efforts are much needed.
Rail is the most emissions-efficient major mode of transport and when coupled with active mobility modes such as walking and cycling, a wider move towards decarbonising transport could be achieved. The EEA measures the environmental impact of transport modes by looking at the CO2 emissions per passenger and freight kilometre travelled. The charts shown in Figure 2 illustrate the leading performance of rail transport in terms of emissions for freight and passenger transport respectively.
In 2008 the railway sector adopted voluntary sustainable mobility targets, including a GHG emission reduction commitment with targets for reducing specific and total emissions, baseline year 1990 – horizon 2020 and 2030. Subsequently, a methodology was developed for calculating and reporting the emissions.
Figure 3 shows that from 1990 to 2013, the total CO2 emissions from the European railway sector were reduced by almost 42% taking into account the emissions from the national energy mix for the production of electricity (location-based approach). If the 'railway mix' (market-based approach) is considered for the electric rail traction, the total CO2 emission reduction is 52% for the same period. This is because the railway mix takes into account the green certificates or guarantees of origin purchased by the railways from their energy suppliers, a procurement choice in the electricity market which favours the development of renewables.
In 2015, following a decade of strong performance, the sector agreed to an even greater level of ambition for reducing GHG emissions, as summarised in Table 1.

Rail's commitment to total CO2 emission reductions factors in the assumption that a modal shift to rail will be achieved in line with the White Paper goals. In other words, in spite of increased rail traffic volumes, rail emissions will continue to decrease since the European railway sector will keep improving its energy efficiency performance thanks to lighter materials in vehicles and wider use of energy recuperation devices (e.g. regenerative braking or energy storage technologies). On the operational side, eco-driving, parked train management and smart grids are other areas where rail will continue to improve its energy efficiency, thus reducing its GHG emissions. Finally, the railway sector expects a corresponding improvement of the national electricity mixes.
Railway targets and performance are highly relevant because, during summer 2016, the Commission is expected to adopt a strategy to decarbonise transport in Europe. The Commission will also present a legislative proposal to implement the so-called Effort Sharing Decision, the EU's GHG emission reductions from sectors outside the Emission Trading System (ETS).
Low-carbon transport offer for both passengers and freight
Currently, 66% of the European rail network is electrified and 80% of traffic is running on these lines. Where economically feasible, further electrification of the existing rail infrastructure with high-density traffic will contribute carbon savings from transport.
EU energy policy has been supporting a gradual shift towards low or zero-carbon electricity production for reasons of both lowering GHG emissions and improving energy security. According to the International Energy Agency, 40% of the electricity mix used by railways in Europe is low carbon, which originates with an average of approximately 20% from renewable sources. In Sweden only renewable electricity is used for electric rail traction, while in Switzerland 90% of electricity for the railway operations of SBB is sourced from renewables. Some railway companies in Europe have published targets for renewables, e.g. DB (Germany) 45% in 2020 and NS (Netherlands) 100% in 2025.
Concerning the remaining non-electrified railway lines, further progress could be achieved thanks to improved energy-efficiency solutions and new vehicle concepts such as emission-free trains equipped with fuel cell drive and hybrid dieselelectric locomotives. This innovation could further be developed by EU research programmes (e.g. Shift2Rail and Horizon 2020) and deployed across the rail system in the future.
Intermodal concept in urban areas
Scenarios exploring future urban mobility with shared and autonomous vehicles developed by the International Transport Forum show that, in mid-sized and bigger cities, to relieve congestion and reduce carbon emissions (through reduced car-kilometres travelled), the most effective integrated solutions depend on a high-capacity public transport system.
As a way of responding to changing mobility patterns, the rail sector is committed to contributing to door-to-door mobility including the promotion of active modes and intermodality, with rail as the backbone of the sustainable transport chain.
Railway stations play a pivotal role in this integrated mobility concept. Where justified by forecast demand, railway stations should be fitted with electric vehicle charging facilities. For freight, last-mile infrastructure – also to urban distribution nodes – has the potential to be further developed. Railway stations and freight terminals can also be a key component of smart grids which should be promoted to aid the storage and optimised use of electricity.
In urban areas with comprehensive public transport, complemented with services like bicycle-sharing, bicycle parking, car-sharing, shared taxi services and ride-sharing, an integrated combination of sustainable urban mobility services can match the flexibility and convenience of the passenger car and shift emissions to low-carbon modes, thus contributing to transport decarbonisation.
The way forward
Policy makers need to pursue a win-win strategy by linking climate, energy and transport policies: shifting more transport to rail will lead to transport decarbonisation as well as increased energy security.
The recent stock-taking exercise of the Commission on the Transport White Paper shows that there is still little progress achieved towards the goals set in 2011. The Commission acknowledges that, as only limited data is available and the impacts of most of the initiatives cannot yet be observed, it is not yet possible to properly assess the effectiveness of the measures adopted so far and their contribution to reaching the goals.
The EU is on the right track with economy-wide GHG emission targets and legislative proposals to implement its ambition. However, without transport decarbonisation the targets cannot be delivered. This is why a 60% GHG reduction goal for 2050 should be confirmed in legislation and an additional binding target for 2030 should be set. Steps should be taken to internalise all external costs of transport in all modes. Levelling the playing field between competing transport modes will support transport decarbonisation in a cost-effective way and a lot could already be achieved by correcting existing paradoxical situations impacting rail's energy costs:
Railways, unlike fossil-fuel powered vehicles, bear heavy charges for the EU-wide development of electricity production from renewable
sources (through schemes promoting electricity production from renewables)
Railways also pay for CO2 emissions as electrified rail is indirectly included in the ETS, while ETS auction revenues are not sufficiently
earmarked for the further promotion of low-carbon modes.
Correctly setting the aforementioned regulatory conditions and delivering energy-efficient technology will allow railways to fulfil their potential as the significant contributors to the sustainable economy and to meet the expectations of the European society.
Biography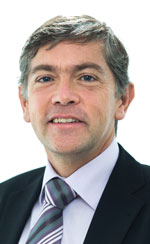 Libor Lochman has been Executive Director of the Community of European Railway and Infrastructure Companies (CER) since 1 January 2012. Libor graduated at the Transport University in Zilina and has a doctorate in electronics from the West-Bohemian University Plzen. He has a strong background in control-command and signalling systems. Prior to his role as CER Deputy Executive Director and Lead of Technical Affairs (2007-2011), Libor acted as Director of the Railway Test Centre – a facility for testing European rolling stock, infrastructure and signalling components in Prague (2000-2005). Libor joined the Editorial Board of Global Railway Review in January 2013.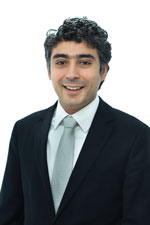 Ethem Pekin has been the Environmental Economist at the Community of European Railway and Infrastructure Companies (CER) since 1 November 2013. Ethem studied at the Free University of Brussels and holds a Master in European Integration & Development and a Master after Master in Advanced Management Studies. Ethem has a PhD in Applied Economics. Prior to joining CER, Ethem worked as a Research Associate at the Free University of Brussels.