RSSB launches R&D competition at its decarbonising rail event
On 30 October 2018, more than 150 delegates attended RSSB's Intelligent Power Networks to Decarbonise Rail conference. This was borne out of and inspired by the UK Minister for Transport, Jo Johnson's decree, back in February 2018, in which he said, "I would like to see us take all diesel-only trains off the track by 2040…I am calling on the railway to provide a vision for how it will decarbonise." For Global Railway Review, industry writer Paul Beard was at the conference and reports back on the day's activity.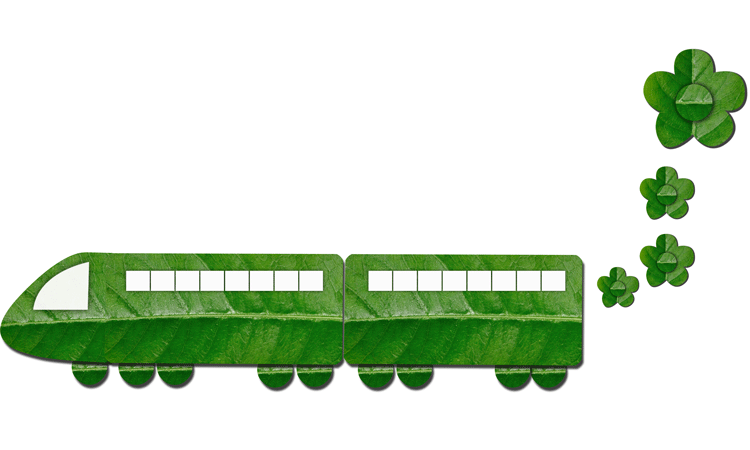 The three 'Cs'
The event was held at The Slate, a superb conference facility situated on Warwick University's campus near Coventry; it provided the perfect atmosphere in which to hear from many of the rail industry's key personnel. RSSB's Head of Analysis, Richard Walker set the scene for the information-packed day with his opening speech, in which he outlined that rail, as an industry, is rightly proud of its relatively low emissions for the scale of its operations but that there was a need, as in all transport sectors, to be part of the world solution to climate change. He also said that the rail industry has a need to provide the four 'Cs' of industry – reduce Costs, decrease Carbon, increase Capacity and improve the Customer experience.
Bringing new ideas for the fore
Next up was Andrew Kluth, a lead carbon specialist with RSSB who explained that the railways needed to be sustainable; to this end, he explained about RSSB's Sustainability Principles and also their Rail Carbon Tool. He also talked about the taskforce that has been set up within the industry that is bringing together the likes of Network Rail, RIA, Rail Freight Group etc. to bring new ideas, new projects, new innovations to the fore to respond to the (Transport) Minister. He said: "There is nothing quite like this being pursued around the world, so this is a great opportunity for us as an integrated railway to be able to develop ideas across the whole of the industry in terms of helping to decarbonise."
Alternative fuels and hydrogen
Unsurprisingly, a hot topic for this conference was that of alternative fuels, and hydrogen was talked about as one of the key sources of those 'zero emission' fuels. There has been much press coverage of Alstom's Coradia iLint hydrogen train and its operation in the Saxony region of Germany in recent weeks, so I won't dwell on the technical side of it; suffice it to say that it is a huge step forward in train technology that could and probably should become prominent in the future of rail passenger travel. As pointed out by Mike Muldoon of Alstom UK/Ireland, the iLint train wouldn't work in the UK due to design and gauge differences but Eversholt's Class 321 trains could well be converted to run on hydrogen. If comparable performances could be gained, i.e. slightly better than diesel with the same amount of time to refuel, it would be viable. The main challenges for this would be sourcing enough renewably produced electricity for the production of 'clean' hydrogen, alongside the current limitation caused by shorter range compared to diesel operated trains.
Kevin Blacktop of Birmingham University then continued the valid point about not all routes in the UK being able to go down the electrification route, and also the high cost of its implementation, but subsequently talked up the replacement of diesel as a fuel and the BCRRE (Birmingham Centre for Railway Research and Education) collaboration with Porterbrook and the Class 319 based HydroFlex bi-mode train; again I won't go into technical detail here but do search this site for more information. BCRRE has been at the forefront of hydrogen train technology since 2003, developing the UK's first fuel-cell powered train; their 'Hydrogen Hero' vehicle, a development of the original, was first seen earlier in 2018 at Rail Live.
Rolling stock leasing specialists, Angel Trains, wary of the challenges of running eco sound trains in the future, brought their Class 165 to the table via David Bridges. With similar Stop/Start technology to that found in most new cars, along with regenerative braking, the elimination of tickover, CO2 output will be much reduced. Other benefits are better performance, longer range, less noise and vibration for rail users and railway neighbours along with reduced maintenance.
Outlining the challenges surrounding decarbonisation
The next part of the morning session featured a number of speakers from various corners of the industry, outlining the challenges surrounding decarbonisation. Paul Smart, Managing Director at Freightliner put his sector's point across, saying that with 17 billion tonne kilometres of freight, about 10 per cent of the UK's total, across the network each year, diesel as a fuel source would be hard to replace. Network Rail's Energy and Carbon Strategy Manager, Wendi Wheeler, explained how Network Rail is one of the UK's largest land owners and that they have a need to look at how properties, such as stations and depots can improve their sustainability and decarbonise their activities. She also touched on how they are looking at energy storage and deployment, bearing in mind that Network Rail consumes around 4TWh of electricity at a cost of about £450 million per annum. Graeme Clarke, Head of Business Development, Rolling Stock with Siemens, was proud that they no longer intend to build diesel trains. He also talked about the need for stability on the UK network along with a stable and clear timetable to allow for continued investment. Porterbrook's representative was Chandra Morbey who talked about HydroFlex but also how smaller projects were equally important in the scheme of things. She outlined some of the challenges ahead, including reducing fuel usage in current diesel and electric vehicles, as well as the whole life view of rolling stock and the maintenance and parts supply for those trains.
TOCs were represented by First Group's, Martin Ward, who explained that by 2020 they would have around 3,150 rail vehicles of which 540 would be diesel only, with a bi/tri-mode roster of about 800. He said that the main focus would be to replace or upgrade the diesel-only fleet to become more compliant going forward. He cited one of the major challenges to be maintaining the 100 and 125mph speeds of current rolling stock and the implications of capacity and timetabling – this he felt would be a struggle with current alternative vehicles. Meanwhile, Systems Engineer, Russell Preece, from Virgin Trains, explained how with a mixed fleet of electric and diesel-powered trains, they quite often run diesel underneath wires. Tied in with this he explained that a lot of their diesel fleet was currently mid-life and although emission compliant when built, are no longer meeting the current standards; however, modification would be difficult due to the internal design of those trains.
Elevator pitches
After a break for coffee and a chance to network with speakers and other delegates, it was time for a run of elevator pitches from 16 different companies all with different ideas and innovations. Each person had just a minute to explain what they could bring to the table before being halted by Richard Walker's kazoo! A real buzz went around the room as delegates decided who they should talk to imminently.
Competition launch
After lunch it was back to business and to one of the main reasons the event was being held. The RSSB launched a £1 million R&D collaborative competition at the event, which is inviting companies to focus on three key challenges: High Speed Train Power, Freight Traction Power and Infrastructure to Support Operations. Project duration is expected to be between six and 12 months and the expectation is all projects to be in contract by the end of March 2019. The RSSB is looking for two types of project: Feasibility studies and Demonstator projects. All proposals must be submitted by 9 January 2019; please click here for an overview and to download a project proposal template, plus to find out more about the event and the topics discussed.
A second initiative was launched by Trevor Gregory of the Knowledge Transfer Network. Here, the RSSB is collaborating with Innovate UK's Knowledge Transfer Partnership which will provide funding in the area of rail decarbonisation and energy efficiency. Support for a number of projects will help gain a greater share of the expanding global rail market by translating the UK's academic strengths in this area into commercial success. KTPs have been helping businesses innovate for growth for over 40 years and this targeted call will establish KTPs that will operate as a cohort supported by a network between the partners and rail organisations and run in parallel with the aforementioned RSSB's collaborative competition.
The final part of this intensive day was an interactive networking exercise where expert table moderators led discussions around one of the three competition challenges: High-speed, freight and infrastructure: energy storage/distribution. Each group filled in a three-part poster with a mission statement and listed challenges and solutions.
To bring the conference almost to a close, Patrick Malone, representing the Department for Transport (DfT), talked about the government's role in innovative projects such as had been discussed throughout the day and the support available to bring a more environmentally-sound rail industry and network.
Richard Walker brought the conference to an end with his closing speech, where he thanked the venue, his colleagues and delegates and said how excited he felt having seen such a wide scoping turnout and hearing about so many positive projects and proposals.
Biography

Paul Beard has spent the last 30 years writing about Automotive, Computing and Railway subjects at local and national level and for various publications. He is passionate about emerging technology, mobility and environmentally-friendly solutions to modern day challenges, especially where railways are concerned.