Recycling trial starts at London Victoria railway station
London Victoria – Britain's second busiest railway station – has started a trial aiming to recycle 85 per cent of all waste created on the site.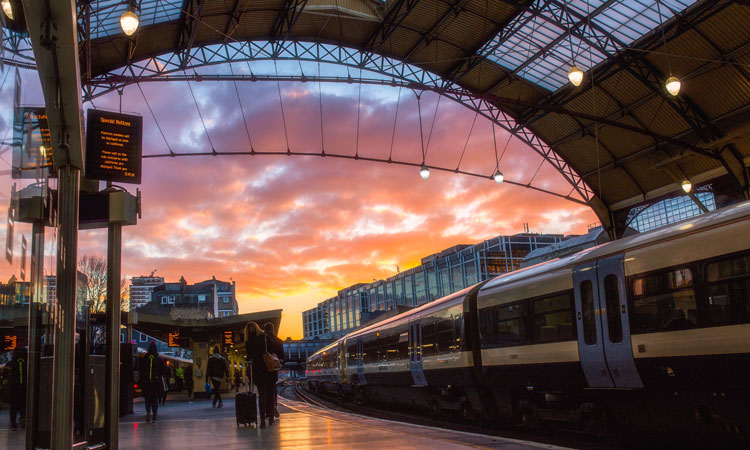 Network Rail's London Victoria is working with train operators and waste specialist The Green Block, to take the number one spot for recycling on Britain's railway with a six-month trial.
A unit set up at the station will take all contaminated rubbish from across the site, including from trains, public bins, retailers and offices, and segregate it, wash it, compact it, bale it, weigh it, electronically tag it and then store it ready for collection and recycling. The aim is to recycle 85 per cent of the waste generated by the station and its users.
Nicole Cohen-Wray, Stations Director for Network Rail Southern Region, said: "We're really excited about this trial and this is a big opportunity to reduce our environmental footprint. All scheduled trains that use our station are electric, but we know it's not enough just to provide environmentally-friendly transport – that would be too easy! We're doing everything we can with our colleagues at Southeastern and GTR to make our station sustainable, and a green ambassador for the railway."
Adam Williams, Co-Founder and Head of Transformation for The Green Block, said: "We are absolutely delighted to be supporting Network Rail in this innovative management of waste trial. The project has been planned for many months and seeing the project rolled out at one of the largest transportation hubs within the UK, is a fantastic achievement. Together we are going to change the culture and behaviours towards the management and recycling of waste."
An example of the 'journey' waste will take at London Victoria:
A plastic bottle is purchased from a retail shelf and the contents are consumed, leaving an empty plastic bottle as waste
The plastic bottle is disposed of in a bin
Bins are emptied and transferred to the Mobile Segregation Unit (MSU) for manual segregation
The plastic bottle is cleaned, baled, weighed and secured in preparation for collection
Plastic waste bales are collected and transported to a recycling partner
The plastic is then shredded, washed, melted and reshaped, before being sold to a plastic bottle manufacturer
The used plastic bottle is once again a plastic bottle.
The trial began on 28 June 2020, and will continue until December 2020. The results will then be evaluated to see how much waste at Victoria has been recycled.