€40 million train station renovation programme launched by Deutsche Bahn
Deutsche Bahn (DB) and the German Federal Transport Minister have announced a programme to renovate 167 train stations across Germany over the coming year.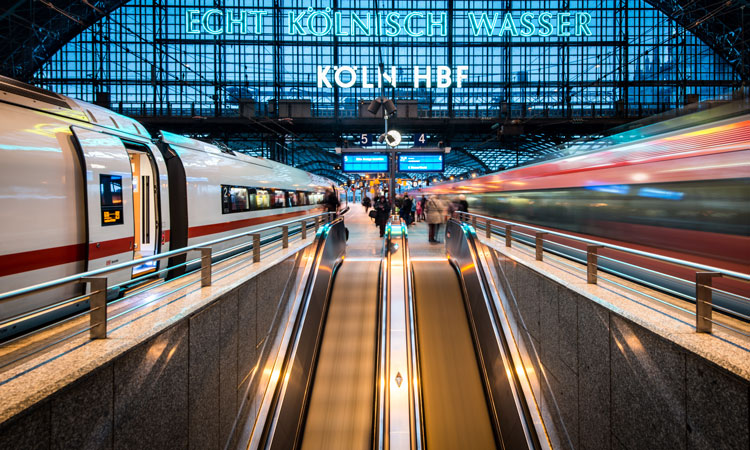 Germany's Federal Ministry of Transport and Digital Infrastructure (BMVI) is making €40 million available to Deutsche Bahn (DB) to carry out renovations to 167 train stations across the country.
The funds are being allocated from the federal government's economic stimulus package to strengthen the German economy and combat the consequences of corona.
The work to be carried out will include:
Replacement of wall/floor coverings, paint and facades
Renewal of stairs, entrances, fences and roofs
Adding seating and waiting options
Removal of graffiti and other damage caused by vandalism
Expansion of traveller information
Further expansion of accessibility
Energetic renovation, e.g. conversion to LED lighting or replacement of heating systems.
Federal Transport Minister, Andreas Scheuer, said: "More attractive train stations, strong craftsmanship, secure jobs. That is the core of our immediate programme. We promote small measures with a big impact at 167 stations across Germany. Painters, scaffolders, electrical fitters and other local handicraft businesses can get started right away: for example, with new stair coverings, better accessibility, more comfortable waiting areas, new information systems and more efficient heating and lighting systems. The winners are our medium-sized businesses and rail customers."
DB Infrastructure Board Member, Ronald Pofalla, said: "Strong rails include attractive train stations. We are really getting off to a flying start with the federal economic stimulus programme and are beautifying 167 stations in a very short time. The craft businesses can start immediately. Travellers and visitors will benefit from a higher quality of stay and better information from the end of the year."