Siemens Mobility awarded largest ever service order from Deutsche Bahn
As per the contract, Siemens Mobility will be responsible for the revision of 40 Deutsche Bahn trains of the 412 ICE 4 series from mid-2021.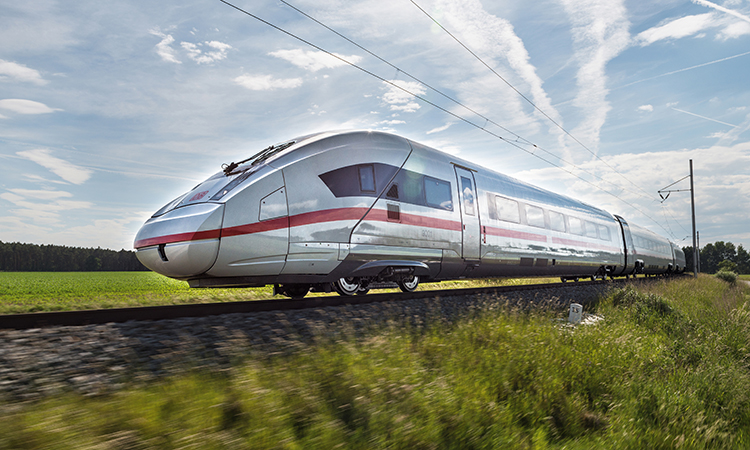 Credit: Siemens Mobility
Deutsche Bahn (DB) has awarded Siemens Mobility with a contract for the revision of 40 trains of the 412 ICE 4 series. This is the largest service order ever awarded to Siemens Mobility by Deutsche Bahn. The contract also includes an option for the revision of 50 additional series 412 trains.
IS 600 revisions are required for new high-speed trains operated by Deutsche Bahn when they have reached a mileage of 1.65 million kilometers. The work will begin in mid-2021 in the 'Expert House' service area of the Siemens Mobility Test and Validation Center in Wegberg-Wildenrath, in the state of North Rhine-Westphalia, Germany.
"The ICE 4 is the backbone of DB's mainline rail operations. As DB's service partner, we will make a decisive contribution towards guaranteeing the availability and operation of the ICE 4 fleet and ensuring its sustainable performance over the entire lifecycle," said Johannes Emmelheinz, CEO of Customer Service at Siemens Mobility.
As part of the IS 600 revision, Siemens Mobility will inspect the central systems and components of the ICE 4 trains and carry out maintenance activities as planned. The maintenance work will cover, among other things, the doors, windscreen washer systems, couplings, running and traction bogies, as well as pantographs, train control systems and brakes.
Maintenance work in the train interior will include fire alarm systems, passenger information systems (PIS), bistro equipment and the sanitary facilities. In addition, the wheelsets will be exchanged on all trains.
Deutsche Bahn has ordered a total of 137 ICE 4 trains from Siemens Mobility since May 2011. A new ICE 4 train is currently joining DB's mainline fleet every three weeks. By December 2020, Siemens Mobility had delivered 65 of the ordered ICE 4 trains to Deutsche Bahn. The first trains in this series have been in passenger service since 2016.