SNCF's low-cost high-speed OUIGO service launched in Spain
Four Avelia Euroduplex trains from SNCF's fleet have entered commercial service on the Madrid-Barcelona route and will be operated by OUIGO España.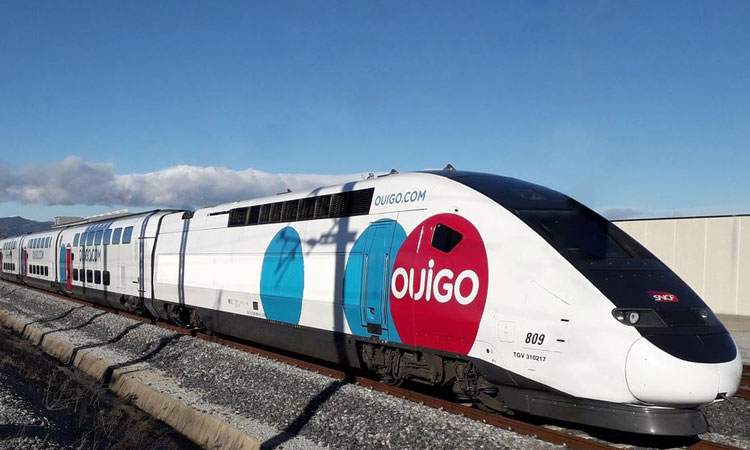 Credit: Alstom
Launced into commercial service on 10 May 2021, the four Avelia Euroduplex trains will be operated by OUIGO España, a local subsidiary of SNCF, the French National Railway Company. The trains have been converted by Alstom and SNCF to run on the Spanish high-speed rail network.
Following on from these first four trains, 10 other trains are currently being converted by Alstom to serve several high-speed routes in Spain: initially, the Madrid-Valencia and Madrid-Alicante routes and subsequently, Andalusia (Madrid-Seville and Madrid-Malaga). OUIGO España will thus have a fleet of 14 trains for five destinations departing from Madrid: Barcelona, Valencia, Alicante, Seville, and Malaga.
During the conversion process of the trains, Alstom developed and deployed on-board signalling equipment architecture, necessary for rail traffic safety and performance, based on its digital European Rail Traffic Management System (ERTMS) solution, Atlas. This solution ensures that Avelia Euroduplex trains are compliant and can be approved for Spanish infrastructures.
Jean-Baptiste Eymeoud, President of Alstom France, said: "This entry into commercial service marks another historic step for Alstom, which is committed to working alongside our customer, SNCF. The implementation of this project is further proof of the confidence international operators have in Alstom mainline signalling system in Europe, while indicating our ability to guide these operators towards the success of their expansion plans in European rail markets that are open to competition."
In attendance for the inauguration of services on 7 May 2021, was Pedro Saura García, the Spanish State Secretary for Transport, Mobility and Urban Agenda and Helene Valenzuela, the President of Ouigo España.
"The liberalisation of the rail transport will increase the competition and attract more passengers to use this transport mode. This is crucial to decarbonise the transport sector and our economy and to combat the climate change," Helene said.