RSSB uses Covid Transmission Model to support UK rail's recovery
RSSB's Covid Transmission Model provides an independent view of the average risk of virus transmission risks on trains and supports the UK's railways in making important decisions as passenger numbers begin to increase again.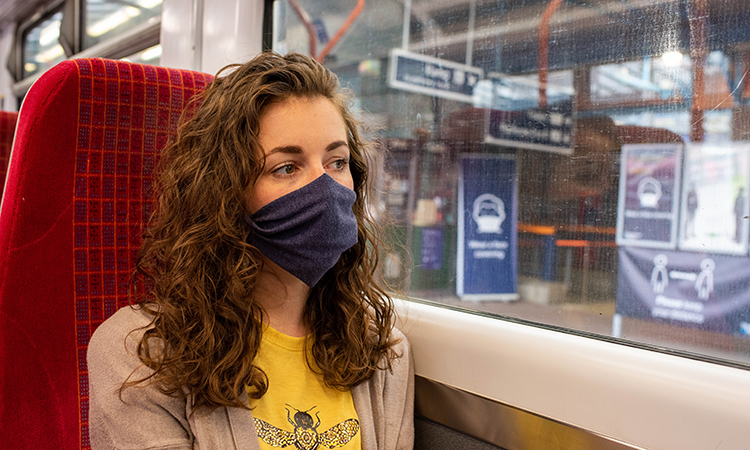 Experts at the Rail Safety and Standards Board (RSSB) have been using their Covid Transmission Model to provide informed estimates of virus transmission risks on trains. The work aligns with the UK government's roadmap, while staying alert to the potential risk from variants.
The model provides an independent view of the average risk of virus transmission risks on trains every two weeks by combining passenger demand and carriage occupancy data. It takes account of the benefits of heating, ventilation and air conditioning, as well as increased protection against the severe effects of the virus from vaccination.
This provides a much richer picture of the risk profile for different circumstances and assumptions, steering the UK's railways away from relying on a single probability based on a specific scenario.
Current analysis shows that the risk of serious harm from COVID-19 while travelling by train is low. This means that people will be able to continue to travel with confidence and use trains more extensively as the government's restrictions ease. 
In bi-weekly calls, RSSB has been updating senior decision makers from rail companies, the UK government and the regulator. Analysts are providing industry and government policy makers with a range of forecasts so that they can plan ahead and have time to react if there needs to be a change of course.
These data insights have also informed workshops dedicated to examining risks that could emerge in the weeks and months ahead. These include greater interaction with level crossings as more people are out and about; the mental health impacts on those who have suffered anxiety, job losses or bereavement; and the need for consistent and clear passenger communications.
RSSB also considered the risk to rail staff, highlighting the need for mental health support, refresher training and guidance to help staff to stay focussed, manage busier stations and provide clear customer communications.
Research has shown that social distancing policies cause no significant additional risk to network performance. This means that there has been no need to alter timetables to allow for longer dwell times at stations.
RSSB's Director of System Safety and Health, Ali Chegini, said: "It's fantastic that we are seeing more people travelling by train, and passengers can feel confident that rail companies have done their homework to protect their safety and wellbeing. Our data and research are helping train companies to adapt to changing circumstances and plan ahead."
"The data suggests that we can all afford to be cautiously optimistic, especially if the vaccination programme continues to provide protection against the virus, so the prospects are good. However, we do have to keep a close eye on variants, and be open-minded where there is still some uncertainty. By monitoring the data in the way that we are, we can help government and industry be ready to react where necessary," he added.