iPort Rail in Doncaster gains UK government approval for on-site customs area
By gaining approval for the customs area, iPort Rail, the Strategic Rail Freight Interchange in Doncaster, can now offer a faster and more sustainable import and export service.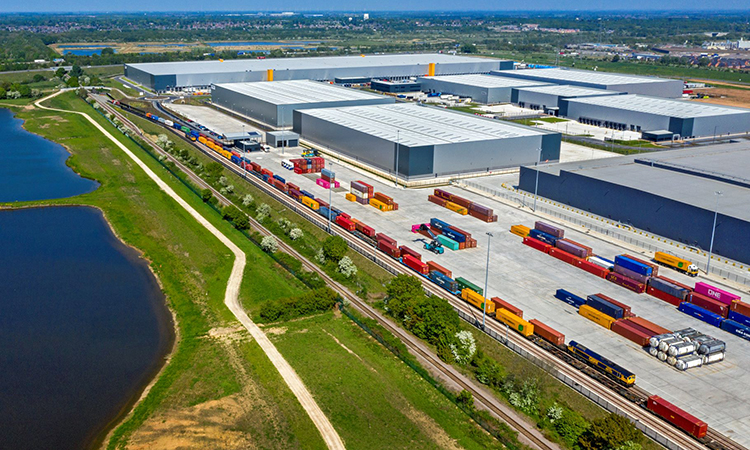 Credit: iPort Rail
iPort Rail in Doncaster has become the UK's first Strategic Rail Freight Interchange (SFRI) to be given government approval for an on-site customs area.
As a result, businesses can now clear customs in South Yorkshire and move goods through the Channel Tunnel by rail in both directions, avoiding UK road congestion and sea port disruption. It has been set up to benefit shipments into the UK and exports to European and wider international markets. 
The new customs capability includes a temporary storage facility, creating an approved area where inventory-linked goods under customs control can be held until they are released to free circulation, with duties charged on release. It also has an area for UK Border Force authorities to examine and take account of goods. iPort Rail has secured HMRC Authorised Economic Operator (AEO) status, which demonstrates its adherence to high standards when it comes to freight movements.
iPort Rail is one of the UK's fastest growing rail freight terminals and is part of the 800-acre iPort multimodal hub that is being developed by European logistics real estate specialists Verdion. Since opening in 2018, it has built up eight daily services to and from UK seaports, moving around 500 containers per day, connecting global businesses with UK markets and helping UK businesses to export to the rest of the world.
Steve Freeman, Managing Director of iPort Rail, said: "Rail freight is an underused resource in the UK. Each train can take more than 70 HGVs off the road and it's especially efficient for long distance journeys, as well as being greener. Being able to clear customs in Doncaster should be a greater incentive for businesses to consider Channel Tunnel rail services for getting their goods into and out of Europe. As well as reliability and sustainability factors, shorter journey times outside of customs controls and the ability to store bonded goods can be an advantage. In time, we hope to coordinate our services with partners in the new freeports but, until then, our new customs facility can operate independently and is ready to start helping businesses immediately."
Phil Smart, Assistant Policy Manager at the Rail Freight Group (RFG), said: "Since its opening, iPort Rail has gone from strength to strength. Becoming the UK's first Strategic Rail Freight Interchange to becoming a rail customs area shows how it is continuing to set new benchmarks for the industry. This investment will help businesses to become more sustainable by switching to rail, and it is vital that this is matched by investment in capacity and capability of the rail network as we look to decarbonise supply chains."