New Hydrogen Strategy revealed to transform the UK rail industry
The new government Hydrogen Strategy outlines how the UK rail industry can be supported through the development of hydrogen economies and continue to excel as one of the 'greenest ways' of travel.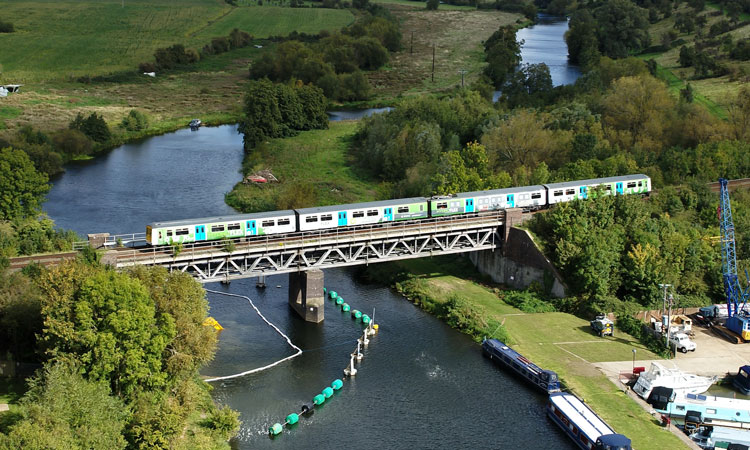 The strategy aims to commit to its net-zero target for 2050, as well as to decarbonise unelectrified parts of the rail network, through electric trains. The trains will be faster, quicker to accelerate, more reliable and cost-effective. In addition, the role for new traction technologies such as, battery and hydrogen trains, will be introduced to rail lines where they make economic and operational sense.
Responding to the release of the strategy, David Clarke, Technical Director of the Rail Industry Association (RIA), said: "It is positive to see the government publish today a Hydrogen Strategy, setting out how it plans to develop hydrogen economies in the UK.
"Network Rail has identified that up to 1,300km of railway lines will require hydrogen trains in order to achieve the government's 'net-zero by 2050' goal. Yet, as we say in RIA's Rail Decarbonisation Campaign 21, if we are to successfully decarbonise our rail network we need to get started today, in 2021, both electrifying railway lines and beginning the production of hydrogen and battery trains."
"As the government considers the roll out of this strategy and the use of hydrogen in decarbonising the economy, we ask them to heed our request to commit now to fleet orders of hydrogen rolling stock – in order to support green jobs and investment up and down the country," added David.
As the voice of the UK rail supply community, RIA produced a briefing in June 2021 that highlighted the role hydrogen can play on the rail network. RIA has also established its Rail Decarbonisation 21 campaign which calls on the government to commit to further electrification work and hydrogen train fleet orders to kick-start the decarbonisation of the rail network, an already low carbon form of transport. The campaign also supports jobs, investment and economic growth at a critical time for the UK economy, as well as outlines how to build a burgeoning industry. A new fleet order will catalyse further investment and will provide an industry capability from which the UK could export abroad.
RIA's campaign also enquires on self-powered rolling stock, ahead of the UN Climate Change Conference (COP26) taking place in Glasgow in November 2021.