Alstom to supply new trains and signalling system for Abruzzo region
Alstom have signed two contracts to supply three Coradia Stream Pop 2.0 trains and a new signalling system for the Abruzzo region in Italy.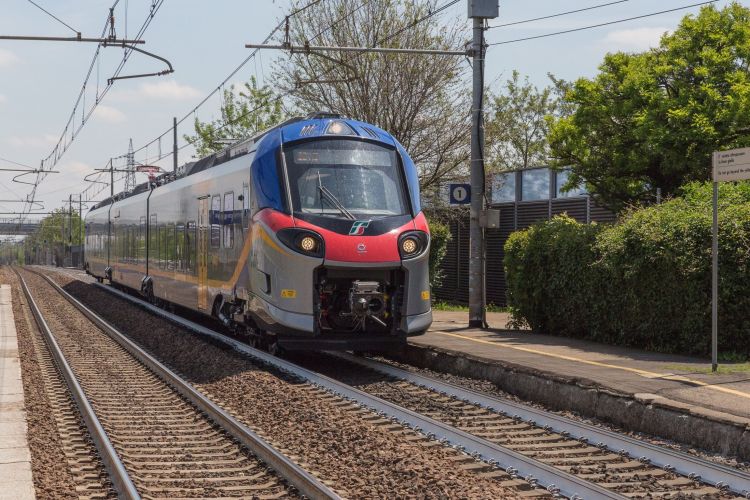 Credit: Alstom
Alstom has signed two contracts valued at €33 million with Divisione Ferroviaria TUA, a public company of the Abruzzo region operating in the field of regional passenger mobility services, for the supply of three new Coradia Stream Pop 2.0 trains and the construction of a new signalling system on the Lanciano-San Vito and Fossacesia/Torino di Sangro-Archi routes.
The signature of the contract was celebrated during a press conference in Lanciano attended by the President of the Abruzzo Region, Marco Marsilio, the President of TUA, Gianfranco Giuliante, and the General Manager of Alstom Italia and President and CEO of Alstom Ferroviaria, Michele Viale. Following the press conference, Gianfranco Giuliante and Michele Viale signed the contracts to finalise the purchase of the trains and for the work to modernise the technology of the railway infrastructure.
"We are proud to have been chosen by TUA for these important projects to improve Abruzzo's regional transport system," Michele Viale, General Manager of Alstom Italy and President and CEO of Alstom Ferroviaria, said. "The Pop train is the latest generation of the Coradia Stream regional train, an easily adaptable, sustainable, high-tech train designed to meet all passenger needs."
These are new Coradia Stream POP 2.0 trains with 305 seats, a total capacity of 534 with standing passengers. This new regional train is more than 84 metres long, equipped with four traction motors, a bicycle rack, monitors for passenger information, internet on board, waste bins, a people counting system, large interior spaces to facilitate the mobility of disabled travellers, video surveillance cameras and air conditioning which is automatically regulated according to the number of passengers on board.
The Coradia Stream POP 2.0 trains can reach a maximum speed of 160 kilometres per hour. The trains will also be equipped with Alstom's ERTMS technology, which will guarantee increased availability, lower environmental impact and lower operating and maintenance costs. The first new Coradia Stream POP 2.0 train is scheduled for delivery in February 2023.
Alstom will also carry out the executive design and construction of an ETCS Level 2 signalling system with GSM-Ron the Lanciano-San Vito and Fossacesia/Torino di Sangro-Archi routes. The system meets the technical specifications for interoperability required by the European Union and the CENELEC standards for railway safety, guaranteeing the highest and most restrictive safety requirement. The signalling installations on the TUA lines enable them to be brought into line with the standards in use on the national infrastructure.