Austrian double-track project to improve punctuality begins
ÖBB has initiated the first planning steps for the Bludenz-Klosterbogen project in Vorarlberg to increase traffic stability and punctuality.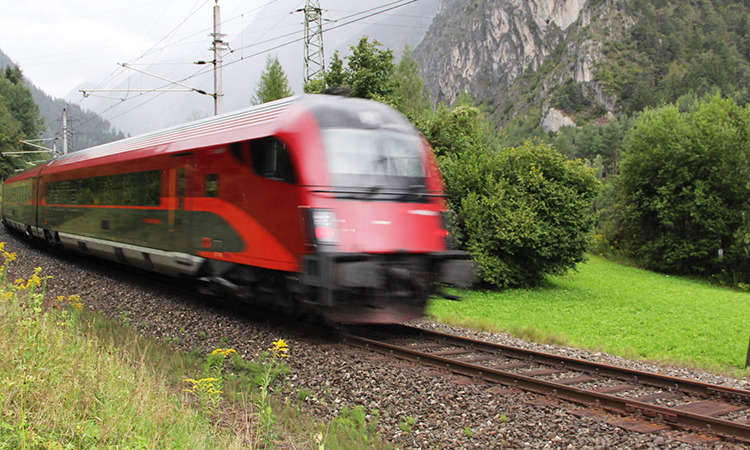 Credit: ÖBB
ÖBB-Infrastruktur AG (ÖBB) have initiated planning for the Bludenz-Klosterbogen project, with the aim of increasing timetable stability and punctuality in long-distance traffic on the Arlbergbahn line.
The Arlbergbahn line is one of the main lines on the approximately 5,000km-long Austrian rail network and also a challenging and impressive mountain railway that connects Vorarlberg with the rest of Austria.
To ensure that the railway network is prepared for future challenges, ÖBB will be investing heavily in the expansion of the railway infrastructure in Vorarlberg. An important part of this is the double-track expansion of the so-called 'monastery arch', starting from the eastern entrance to Bludenz station in the direction of Arlberg.
The double-track expansion of the approximately 1.4km-long section is the next important step in the ÖBB infrastructure quality offensive in Vorarlberg. For long-distance trains, this will improve the crossing situation in the Bludenz area, which will result in the further stabilisation of punctuality and thus increase quality. Measures accompanying the project, such as new noise protection walls, will offer even better protection for residents living close to the network.  The crossing area of ​​the two state roads L190 and L97 will also be converted and made more pedestrian- and bicycle-friendly.
The ÖBB-Infrastruktur AG project team has already started planning the double-track expansion. The first stage envisages surveying work and boundary determinations on the adjacent properties. The surveying office commissioned by ÖBB will contact property owners and carry out the boundary determinations. This preparatory work forms the basis for further planning and the subsequent official approval processes. In addition, there will be further investigations and an environmental impact assessment (EIA) for the section over the coming years.
Related organisations
Related regions