SWR's Island Line upgrade earns prestigious sustainability rating
SWR's £26 million upgrade of the Island Line receives a 'Good' CEEQUAL rating, with sustainable development at the heart of the project.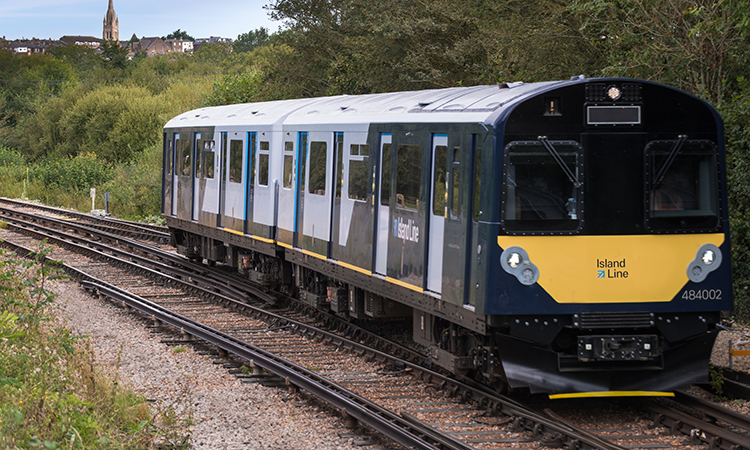 Credit: SWR
Successes in boosting sustainability and biodiversity have led to SWR's £26 million Island Line upgrade receiving a top environmental rating. The world leading sustainability assessment and rating scheme, CEEQUAL, awarded the project a 'Good' rating, demonstrating that sustainable development was considered and implemented throughout the project. This is the first time SWR has completed a CEEQUAL assessment, and this rating reflects its commitment to sustainable working.
Key sustainability successes included engagement with Natural England and the Isle of Wight Council to ensure that the project resulted in no net biodiversity loss; the installation of platform overlays at six stations to reduce waste by avoiding demolition of existing platforms and the reuse of excavated ballast and coper stones and FSC certified timber products. SWR was also praised for the level of stakeholder engagement taking place and the local partnership links that were formed during the project.
The £26 million upgrade of the Island Line, which was completed last year, has transformed the railway's trains, infrastructure, and stations, vastly improving the service SWR is able to offer islanders and visitors alike.
 "We are absolutely delighted that SWR's ongoing commitment to sustainability has been recognised in this way," Amy Dickinson, Head of Sustainability for SWR, said. "The Island Line Upgrade was the first SWR project to be assessed by CEEQUAL and the 'Good' assessment demonstrates that environmental sustainability was at the forefront of the project throughout."