Eurostar reports positive outlook for business travel in H1
Eurostar have reported the recovery of business travel in H1 as almost 80 per cent business travellers expect to travel more or the same than in 2019.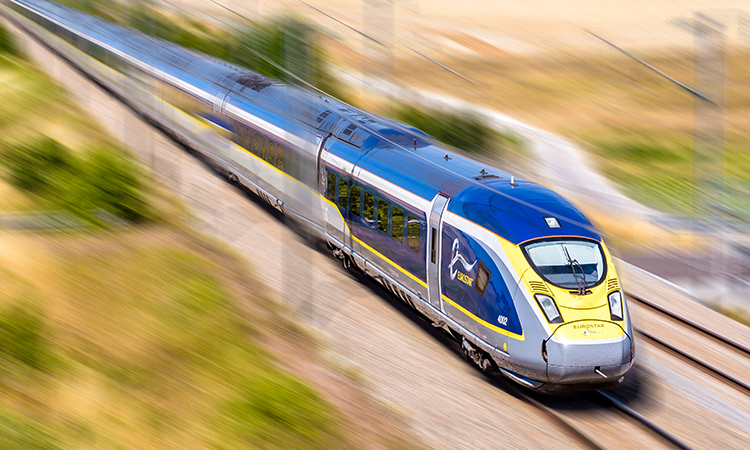 Eurostar, the high-speed rail service connecting the UK with mainland Europe, has reported the robust return of business travel in the first six months of 2022. Recovery of business travel between London and Paris has been fastest amongst French and US companies according to Eurostar data, with the banking, luxury and consultancy sectors driving the business travel market.
With 75 per cent of the pre-pandemic timetable now running, Eurostar business travel has returned to 70 per cent of 2019 levels, whilst managed corporate accounts have increased by 40 per cent between 2019 and 2022. New research commissioned by the high-speed rail operator indicates the strength of corporate confidence in future European business travel, with 78 per cent of travellers surveyed expecting to travel more or the same for business between the UK and Europe than they did in 2019.
Face-to-face contact between businesses and clients is driving travel according to 90 per cent of those surveyed. Over half (58 per cent) of businesses claim that this is a more efficient way to do business, as well as supporting team morale and improving colleague and client relationships, allaying fears that the new hybrid or home working model would signal an end to regular business travel.
"Business travel has resumed faster than we expected in 2022, especially considering that we are only running around three-quarters of our pre pandemic timetable," Francois Le Doze, Chief Commercial Officer for Eurostar, said. "We are confident that this trend will continue after the summer period, with September traditionally marking a busy month for corporate travel."
A strong business plus leisure trend called bleisure has emerged during the pandemic, as employees seek to use the flexibility of being able to work anywhere to combine work with family time. According to the research, over a quarter of business travellers want to make up for time lost during the pandemic by extending work trips, with 86 per cent considering this approach in 2022. Eurostar travel data supports this, with 85 per cent business trips booked in May and June including a minimum one-night stay.
"Over the last two years we have all enjoyed the flexibility of home working and many are looking to protect the additional leisure or family time that offered," Le Doze, continued. "For regular business travellers, the option to extend work trips to explore a new destination and enjoy relaxation with friends and family is high on the agenda this year."
Sustainability is now at the heart of many business travel policies, and so far this year over 20 per cent of Eurostar's corporate clients mandate train travel for journeys where this is a viable option. The new research backed this up, with a quarter of those surveyed stating that their employer is mandating train travel for work trips, a figure that is higher for smaller businesses.
In addition, over half of travellers (56 per cent) stated that choosing sustainable travel options for work is more important now than before the pandemic. With one flight the equivalent of up to 13 Eurostar journeys in terms of carbon footprint5, rail has a significant role to play in delivering immediate carbon savings.