HS1 reveal regenerative braking technology analysis
HS1 has released figures which show that regenerative braking technology is saving enough energy annually to power more than 375 homes.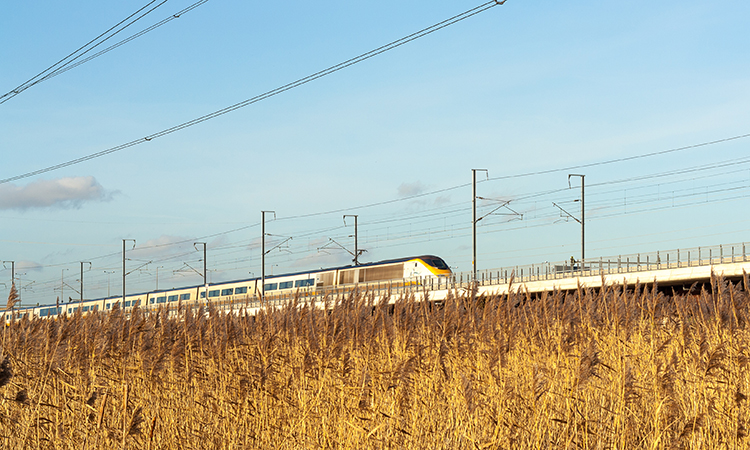 HS1 Ltd have released figures which reveal that regenerative braking technology introduced on the HS1 high-speed railway linking London, Kent and East Sussex is saving enough energy annually to power more than 375 homes.
Analysis of the savings secured by the highly effective technology, which was introduced on Southeastern trains in October 2022, shows that the system is also set to save £1.7 million in energy costs per year at current prices. Regenerative braking converts the energy used to slow trains into electrical energy that can either be used by other trains on the network or directed back to the National Grid.
The technology reduces the amount of power needed to drive trains and, in turn, reduces overall emissions and carbon footprint, making it an essential component in enabling the rail sector to achieve its sustainability goals.
"Now more than ever, it's important for the rail sector to work towards delivering innovations that are both environmentally friendly and financially sensible," Richard Thorp, Director of Engineering & Sustainability at HS1 Ltd, said. "This project does just that and shows the agility of the HS1 system to respond to challenging circumstances quickly with solutions that bolster our sustainability and cut costs."
The initiative was rolled out in only 18 months, thanks to the collaborative approach of HS1 Ltd with its partners on the line, including Network Rail High Speed, Southeastern Trains and UK Power Networks Services. The implementation of regenerative braking on domestic services along the HS1 line is yet another example of HS1 Ltd's efforts to make the line more sustainable.
In Autumn 2020, HS1 Ltd launched its sustainability strategy, setting out its mission as the UK's only high-speed railway and Green Gateway to Europe, to provide a world-leading experience that encourages people to choose a green and sustainable international transport option. Pre-pandemic, the line removed the equivalent carbon emissions of 60,000 short-haul flights annually.