Northern's depot upgrades will boost capacity and reliability for passengers
Train depot upgrades will enable longer Northern trains to operate between Cumbria and Manchester, improving capacity for passengers.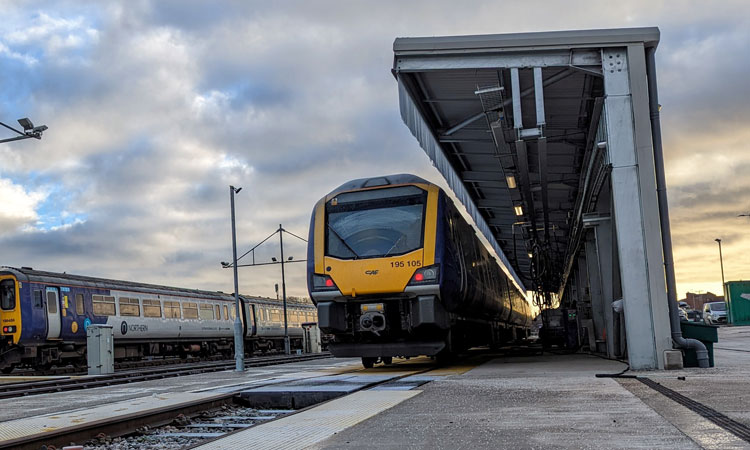 A Northern train at Barrow sidings. Credit: Northern
Northern, the second largest train operator in the UK, has invested in its safety, welfare and production capabilities by installing a new train fuelling and servicing facility at Barrow-in-Furness LMD. 
Northern say that the new facility is essential to operate six-car Class 195 trains between Cumbria and Manchester Airport as part of the Manchester Recovery Task Force; doubling the on-board capacity and providing more reliable services for Northern's passengers along the route. 
The new 75m servicing road means that up to three carriages can be serviced and re-fuelled simultaneously, whereas previously, the site could only service one carriage at a time. A steel canopy has been constructed to provide shelter for staff and house the new equipment, as well as upgrades to pumps and energy efficient lighting. 
Chris Jackson, Regional Director at Northern, said: "The new facilities have meant that trains are able to be serviced faster, keeping them out in-service for our customers – improving reliability for the region and beyond. Of the 3,000 new services a week introduced in our December 2022 timetable, 2,000 were in the North West. With this uplift, there was a need for a facility equal to that growth." 
Northern say that the work was carried out in a successful partnership with RTS Infrastructure Services.
Craig Wood, Project Manager at Northern, said: "This project was delivered to very tight timescale's and was made possible by a truly collaborative approach by all stakeholders. Our delivery partner, Northern's engineering and facilities team together with our project team worked closely together to implement innovative ideas to ensure that the project was delivered to schedule."