New high-speed trains for Taiwan order placed
Hitachi and Toshiba have won a contract worth 124 billion Japanese Yen to build high-speed trains for Taiwan High Speed Rail Corporation (THSRC).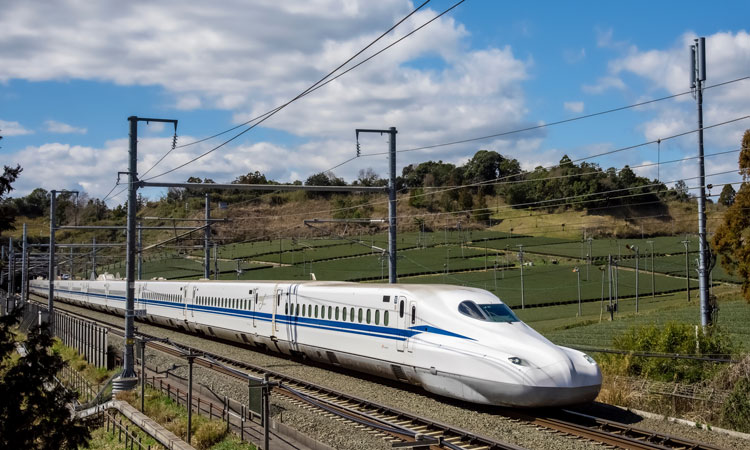 The new high-speed train will be based on the N700S train.
Hitachi Toshiba Supreme Consortium (HTSC), consisting of Hitachi, Ltd. (Hitachi), Toshiba Corporation (Toshiba) and Toshiba Infrastructure Systems & Solutions Corporation, has been awarded an order to build 12 sets of new generation high-speed trains (144 cars) by Taiwan High Speed Rail Corporation (THSRC).
With delivery to begin in 2026, the contract is worth approximately 124 billion Japanese Yen, and HTSC will deliver the trains based on the most advanced N700S train of Central Japan Railway Company.
THSRC started operating high-speed trains in 2007 between Taipei and Kaohsiung, introducing the Japanese Shinkansen system. The new trains will enhance the capacity of passenger services.
The 300m-long train will be put into operation at a maximum speed of 300km/h. The new high-speed train – based on the N700S train – will be lighter and have better aerodynamic performance compared with the existing 700T. It will be energy efficient by adopting the compact traction system, combining a silicon carbide (SiC) device with a blower-less cooling system. The new train will be equipped with lithium-ion batteries (SCiBTM) to power the train at low-speed in case of power outage.
The Taiwan high-speed railway is already very popular, and has provided unparalleled safety and reliability to passengers for more than a decade. It is anticipated that introducing the new rolling stock will encourage even more people to make the modal shift to environmentally friendly high-speed railway.
Related topics
Related regions