New images show the progress made to the Elizabeth line above ground
New images released by Crossrail highlight the construction progress that has been made above ground for the Elizabeth line.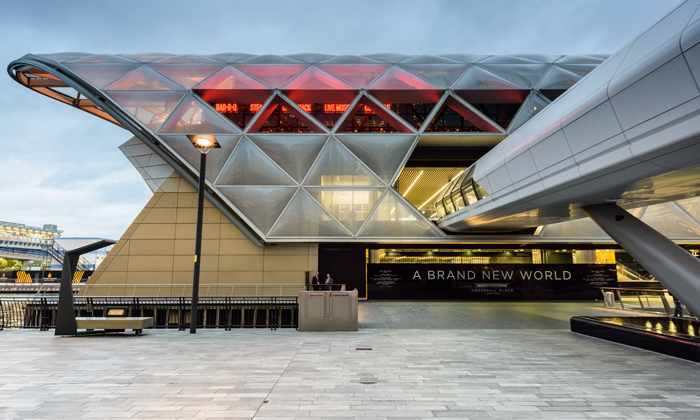 Public roof garden above Canary Wharf station
The photographs highlight construction progress above ground with the exteriors of the new stations and railway structures including:
Paddington: construction has started on the 120 metre long glazed canopy that will let natural light reach the platforms 30 metres below
Tottenham Court Road: brick and stone finishes are being installed on the two separate buildings that have been built above the station on Dean Street
Durward Street head house: the bell-wave pattern on the cladding of the ventilation shaft reflects the historic Whitechapel bell foundries
Victoria Dock Portal head house: colourful architectural finish on the top of the ventilation and emergency access shaft near Custom House station
Woolwich: the size, colour and material of the brickwork that clads the station and ventilation buildings echo the masonry of the armories that once stood in the area
Abbey Wood: the new timber and glass entrance of the nearly-complete station being delivered by Network Rail.
"Since construction began in 2009, much of the work for the Elizabeth line has mostly taken place below ground," said Simon Wright, Crossrail Programme Director. "The new stations and structures can now be seen rising upwards giving passengers a glimpse of their new railway that will open on time in December 2018."
When completed, the Crossrail's route will pass through 40 stations from Reading and Heathrow in the west, through new twin-bore 21km tunnels to Shenfield and Abbey Wood in the east.