Campaigners call for a freeze on commuter rail fares
Campaigners are calling for a rail fares freeze as next year's fares rise is announced.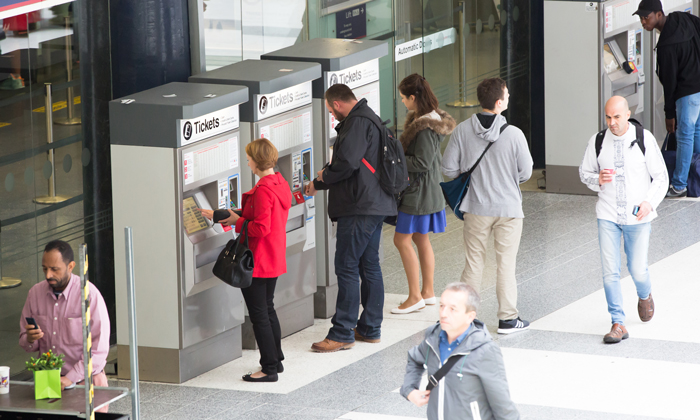 The rise, which is pegged to inflation, is 3.6% making it the highest increase for five years and outstrips wages. Campaign for Better Transport is calling on the government to hold regulated rail fares at their current level and then rethink the way it calculates fares in future.
This is to prevent rail fares increasing faster than people's incomes and to help millions of part-time workers, who are already disadvantaged by the lack of flexible rail tickets.
"This rise will be the highest since 2013 and will leave many commuters struggling to meet the cost of their commute next year," said Stephen Joseph, Chief Executive of Campaign for Better Transport. "That's why we want the government to bring in a fares freeze for January; it's frozen fuel duty for the last seven years and we think rail fares should be given the same treatment."
Regulated rail fares, like season tickets and standard returns, make up almost half of all fares and increases are set by government. Since 2014, fare increases have been capped at the previous July's Retail Price Index (RPI).
However, RPI is an unreliable measure of inflation and has been largely replaced by the more widely recognised and accepted Consumer Price Index (CPI).
"It's unacceptable that the government continues to use RPI to calculate rail fare rises," Stephen Joseph concluded. "Passengers would be forgiven for thinking they are being taken for a ride when RPI has been dropped as an official measure for most other things. We want the government to commit to changing the way it calculates future fare increases and start using the Consumer Price Index (CPI) instead so that rises more accurately reflect real inflation and ensure rail travel remains affordable for all."
The last time rail fares rose higher was in 2013 when they went up by 4.2%.